Wedding is a new chapter of one's life. It's a day when two persons make a promise to each other for lifelong protection and love. You can plan this special event of your life on Dubai dhow cruise. Announcing love in mid of blue marine, jingles of birds and landscape beauty is something that every girl would desire from her will be spouse.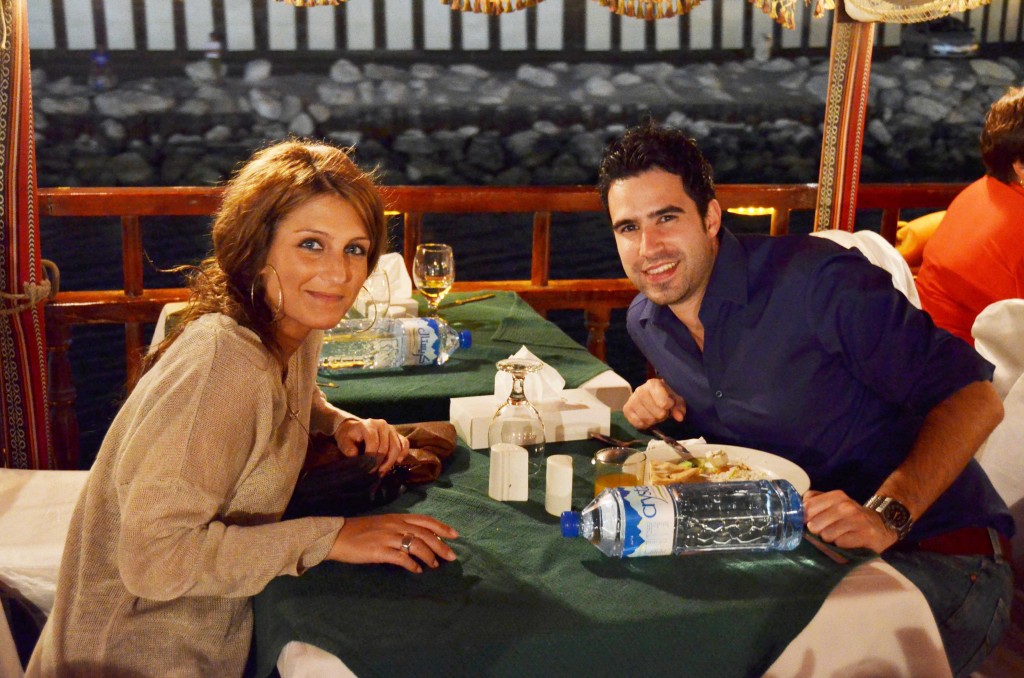 Experience that It Offers Include:
Your life on the cruise starts with little trip from banks of Dubai creek which is necessarily a wooden boat that has been customized as per modern and traditional culture. Once your board the boat, you can ease yourself with the serene atmosphere and peace it offers. Moreover, the carvings on Dubai dhow cruise show influence of different cultures.
The view of environment at night is something that you can't afford to miss out. You get to feel the cold breeze coming straight from the Dubai creek. The air is pure enough to appease your nerves.  You can enjoy all this sitting on deck with your partner.
You can discuss with your tour operator if you want to adorn your deck in a particular way; flowers, dim lights or balloons i.e. as per what your beloved likes. Moreover you can ask your tour operator for packages offered by dhow cruise and can relish the fascinating experience of cruise.
Sports and Other Activities
You can enjoy thrilling sports like swimming, snorkelling and discovering beautiful beaches. Moreover, it offers activities like stand-up comedians, magic shows, dances, live DJs and some special games for couple to lighten their mood.
You can request for a special song for your spouse or can sing along the pantomime or can enjoy singing of Arabian artist by sitting on the deck.
Though cruises call for informal attires but when the moment demands suave, splendour, formality or sanctity; you may feel like to dress accordingly. For example, if your journey is in amidst of a large liner having fine dance and dining, you would like to dress accordingly and enjoy the occasion.
If you are on your honeymoon to Dubai and have already enjoyed water sports, desert safari and other activities, you make like to look for some quite and solace time with your beloved, and then there nothing is better than dhow cruise. You can enjoy peaceful afternoon with your partner, calming at deck ceaselessly.
Moreover, if you are looking for something more romantic than that you can plan some mouth watering food, a bottle of wine and a candlelight dinner.
If weather conditions are good, sometimes small crafts also give rise to amiable sea waves spray due to the waves or dew in the air.  This small yet hypnotizing experience is something that only a cruise can offer you.
Conclusion
Spending your honeymoon away from tensions of the world, in midst of the sea is an unforgettable experience, if you also want this kind of a mesmerizing experience, then plan your marriage at Dhow cruise!