Being a video gamer means different things to different individuals.
With that in mind, are you happy with the way your home is set up for playing? Are there one or more things you could do for a better gaming situation at home?
While you may well not be a pro gamer, you likely do play to the point to where you want everything right at home.
So, how do you go about making that occur?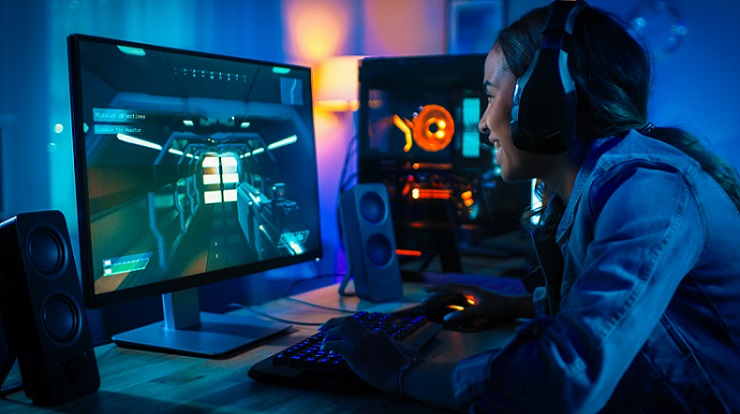 Getting the Most Out of Video Gaming
In a 2019 survey of American gamers from Statista.com, competitive folks spent approximately $425 on average yearly. This would be when it came to downloadable content and needed accessories. Meantime, those looked at as casual gamers spent approximately $165 less yearly.
No matter what category of gamer you are, it is key to have the right gaming setup and accessories. This makes it so that playing is fun each time out.
In doing all you can to get the most out of video gaming, here are a few pointers to help you along the way:
Satisfied with equipment – Make sure you are satisfied with the equipment you have at home. From the best headset to a quality gaming mouse pad and more, you want to have sound equipment. Not doing so can make your gaming times lackluster to say the least. Whether a veteran to the gaming world or only now getting your feet wet, turn to experts for advice. Getting their feedback on equipment can help you buy the right items each time out. In doing so, there is less of a chance you buy items that leave you down and have a negative impact on your playing. It is also important to take care of your equipment routinely. Doing so will help preserve the life of it and lead to spending less on accessories over time.
Having the best setup – Even if you only play a few hours a week, it is good to have the best setup for your gaming needs. With that thought in mind, are you happy with the current setup you have for gaming at home? Depending on the space you have, things may be quite comfortable or they could be a little on the cramped side. Take a few minutes to review your home conditions to see if some changes may need to be made. If you have real young children and/or pets at home, you do not want them interfering in your ability to play. Also make sure your gaming equipment is out of their reach to lessen the odds of some of it being damaged.
Last, you want to be sure you have things such as good lighting, a comfortable gaming chair and more when playing.
Also review these aspects of your operations to be sure you have the right conditions for play. Eye strain and a bad back or neck are not things you want when it comes to playing video games.
With the right conditions for gaming, odds are you have more fun no matter your competition level.