Palace on Wheels has re-defined the way of travelling India. This is one of the luxury trains of the country, which leaves no stone unturned to provide unmatched opulence and hospitality to its guests. The train was introduced in 1982 using the old carriages which were used by the royal families and British administrative officers to move from one place to another in Rajasthan. Hence Palace on Wheels is an emblem of Indian heritage.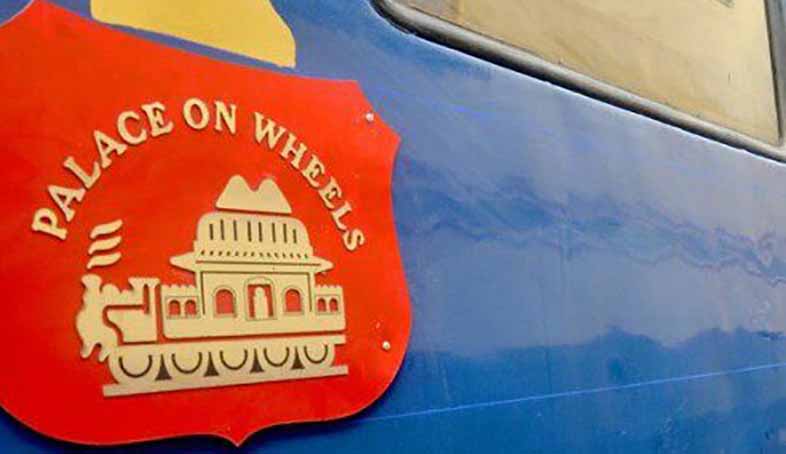 Let us checkout the 10 reasons for choosing Palace on Wheels:
1. Royal Accommodation
Travel like the erstwhile Maharajas, Nizams and Viceroys on the luxury coaches of Palace on Wheels. There are 14 coaches which are completely air conditioned, enabling a comfortable journey even in the summers. The other facilities of these coaches are
Spacious rooms
Vintage furniture
Antic wall mirrors
Exquisite toiletries
Panoramic windows
Attached bathrooms
Wall to wall carpeting
Large beds draped in linen bed sheets
2. Warm Hospitality
Palace on Wheels just does not bring to the guests the regal ambience of Rajasthan but also its royal treatment.
A red carpet welcome.
Arrival kit containing stationaries, brochures and cards.
Exclusive attendants for each coach
The attendants are attired in traditional dress
24*7 medical service and room service.
A Rajasthan style of greeting with welcomedrink, tilak and garlands.
3. Utmost Facilities
Palace on Wheels efficiently blends classic with contemporary lifestyle. It comes with
Intercom
LCD television set
Free internet facility
Streaming music channels
Newspapers and magazines
Wheel chairs, crèches and special attendants for specially abled guests.
4. Multi cuisine Restaurants
Relish the authentic delectable of Rajasthan or lip smacking global cuisines cooked by experienced chefs.
Mini pantry attached with each suite to cater to the food and drink necessities of the odd hours of the day.
Couple of lavishly decorated restaurants, Maharaja and Maharani.
Seating arrangement of two and four, which enables every guest can get a vivid view of the changing landscape.
5. Hot and Happening Lounge cum Bar
At the end of a tiring day sip some of the best available drinks at the well stocked bar of the train.
Availability of hot and cold beverages
Best Indian and international alcohols.
6. Entertaining Facilities
Life is fun on Palace on Wheels. Kids can have some great time on the train playing interesting indoor games.
Arrangement of games like chess, playing cards, Chinese checkers, carrom board and crossword puzzles.
The ATM and satellite phone facility along with a mailbox to keep the guests in regular contact with their loved ones.
7. Soothing SPA cum Massage Car
The guests can pamper themselves at the carriage SPA. De-stress yourself with
Using natural oils
Authentic Ayurveda and Thai treatments
Cordial ambience with warm light evoked from aroma of scented candles
8. Library and Shopping
 Guests seeking for some nonchalant ambience must spend some time at the library of Palace on Wheels.
Large number of books narrating interesting facts and stories of Rajasthan.
A global collection of fiction and non fiction books.
Comfortable seating arrangement.
The state government owned emporium within the train sells unique handicrafts and souvenirs.
9. Hassle Free Travel
Besides a travel of comfort, Palace on Wheels also ensures exploration of this rich land of culture and heritage like a monarch.
Tour managers who look into every minute detail of your trip.
Guides well versed in English and with excellent knowledge of the surroundings to ensure that tourists get the most out of their tours.
Air conditioned cars, arrangement of desert camps, decked up camels and elephants all are arranged by the train staff.
10. Fascinating Tour Package
Behold the spectacular beauty of Rajasthan as Palace on Trains crisscross through the changing terrains.
The 7 nights and 8 days train journey covers tourist hotspots like Jaipur, Jaisalmer, Jodhpur, Udaipur, Agra, Chittorgarh and Ranthambore National Park.
Royal lunch, dinner and snacks parties at fortresses and palaces where royal family members accompany the guests.
Last but not the least, Palace on Wheels offers an extraordinary opportunity to meet new people, make lifetime friendships and experience cultural diversity.