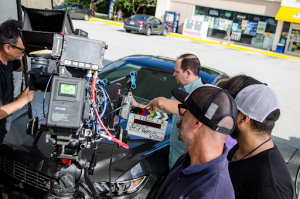 Direct response television provides a broad audience for any company. The popularity of television ensures that your advertisement will be broadcast to millions of homes. It allows for direct-to-consumer advertising, where you can speak directly to your potential customers. While DRTV is a terrific marketing tool for many companies, others may question whether it will help them. Here are four ways to determine if DRTV productions are right for your business.
Mass Appeal
While some products or services are desirable for the masses, others are designed for specific consumers. Television is a medium used in nearly every home so DRTV is perfect for those whose target market is everyone. This will allow you to reach far more people than any other form of advertising. DRTV also allows you to speak directly to consumers rather than through text, as print or online advertising often is. This is the ideal situation for companies that are selling to a wide variety of people.
Lead Generation
Companies receive customers or clients in different ways. Some receive most of their leads by referrals or walk-in advertising, while others have to create their own. DRTV allows you to reach a much larger audience than any other form of advertising, helping to provide a greater number of leads from a much wider base. If you're in need of greater lead generation, this might be the right form of marketing for your company.
Cost Effectiveness
Some companies are able to spend millions of dollars on advertisements whereas smaller companies have a stricter budget. Television can be a greater place for many companies to reach customers and generate leads but traditional commercials can be very expensive. DRTV is a much cheaper form of television advertising that can produce similar results. Whether you're a small company without a large marketing budget or are looking to allocate more money elsewhere, this is a great alternative to provide the results you desire.
Branding
Branding is one of the most important aspects of any business but getting your brand out in front of the public can be difficult. Many companies have been quite successful at creating a brand that is well-known by the public. The right advertisement will result in everyone knowing who you are and encourage them to look closer at your business.
Different types of advertising are better suited for certain types of businesses. These tips will help you determine if DRTV productions are the right kind of advertising for you.