Olive oil is a basic component of every kitchen – but most of us make the mistake to limit its use only to cooking! Olive oil is very versatile and can replace many beauty products, as well as cleaning supplies. Here are 5 usages for olive oil in your household that you definitely need to try:
1. Polishing wooden furniture: Olive oil is great to bring back wooden furniture's shine. Just rub some oil with the help of a soft cloth onto the furniture's surface and watch the shining again. It can even help with removing deeper scratches in the wood: just add some vinegar (¾ olive oil, ¼ white vinegar) and rub on the the scratched surface. Voilà – as good as new!
2. Lubricant for hinges: Squeaking doors are super annoying! To get rid of the creak, simply lube it with a cotton ball soaked in olive oil and you'll have silence again.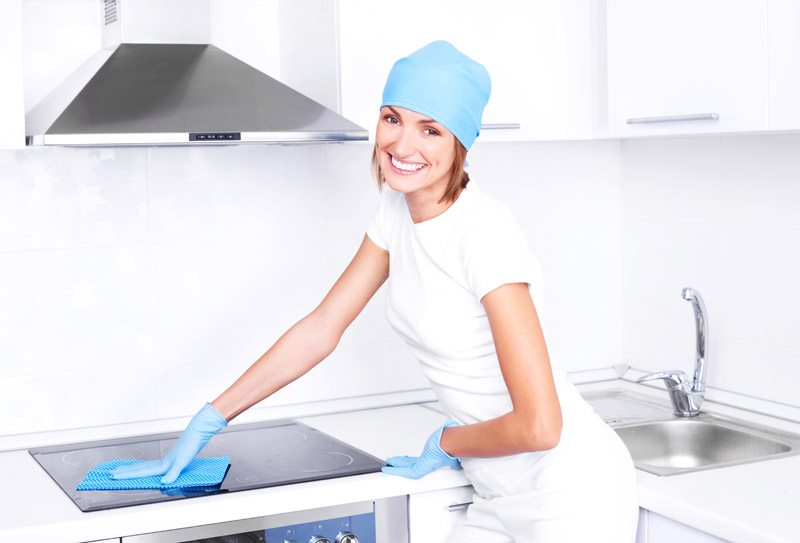 3. Remove stickers: Do you also have problems removing price tags from newly purchased items? They never get off in one piece and you remain with a sticky spot. To make the removal easier, apply some olive oil on the sticker or the remains, let it soak for a few minutes and peel it right off – without any struggles.
4. Buff silverware: Clean your silverware as usual and let it dry completely. Then polish it with a soft cloth and a small amount of olive oil – the result is stainless and shining steel.

5. Smooth leather care: You can tell by the condition of the leather how often this specific leather product has been used. Of course leather gets smoother with time, so used leather is considered a good thing – but only until a certain stage of the used-look is reached. After that it only looks run-down. Did it ever happen to you, that you passed the stage of the nice used-look of your favorite shoes, bag or jacket, but you just love it too much to give it up? Good news: you don't have to! Again, olive oil is the answer! It can make smooth leather look like new again – just pour some of it in a cotton cloth and rub gently on the item.
Who would have thought that olive oil is such an allrounder? It is always better to do your housecleaning with natural products, instead of using the artificial, chemical – and maybe even toxic – opponents. And since all 5 listed usages supposedly require five different expensive products from the store, it is also money-saving. So you better ramp up your olive oil stock – and don't forget to remind your cleaning maid to use this housework-wonder from now on!
This article was provided by MoveSouq.com – an online home services portal that helps people in the UAE to find cleaning and maid service providers in Dubai.
https://movesouq.com/en/dubai/cleaning-maid-services