In today's education system, it has become quite crucial that every classroom should have a fully moderated online platform where all of the students as well as teachers can have interaction by sharing their opinions and ideas with each other. Though, the use of variety of blogs have been quite common in most of the educational institutions, classroom blogging is not yet very popular in most of communities and schools.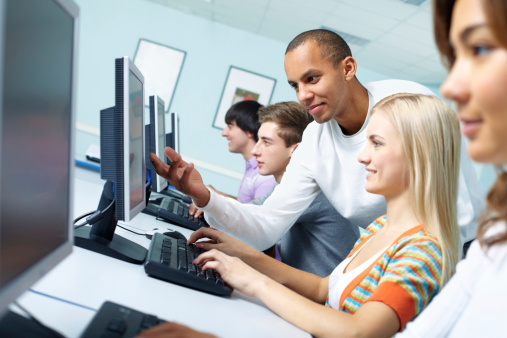 Similar to all other popular forms of technologies, blogging platforms are also getting improved and evolved but there is still a lot more to learn about it by the students who are not expert in using this technology. There are a good number of blogging platforms but of course not all of them are suitable for students and therefore, it is crucial for them to know what can be the best options for them. In this post, we will talk about 5 main options and why they should be adopted by the students when they intend to start blogging.
1: WordPress.com
WordPress is the most popular blogging platform that allows its users to use content management system. When you want to use WP, you just need to download WP Software from its official website. You have two options to use it. First, you can get yourself registered for a free website and second, you can run downloaded software on your personal hosting account. Though, it is not specifically developed for students, teachers and other educators, it is still a perfect option because of its unique features which are not usually offered by other platforms.
2: Blogger.com
The second best option is Blogger which is absolutely free and does not force users to get paid version. However, if you intend to like your blog with a custom domain that you buy from some other service providers, you might have to pay a little money. Blogger recommends you to use "post by email option" which will enable you to use a specific email address to post links, images and text to your website. Whatever you want to publish on your blog, first saved as a draft and when you think it is ready to go viral, you can publish it to make visible for everyone.
3: EduBlogs.org
Another popular name in blogging world is EduBlogs which has celebrated its 10th year of constant service. Most of the educators who begin their journey towards technology in classroom, take first step with EduBlogs because of its easy to use features. It has a huge community that allows new bloggers to get maximum number of visitors in less time. EduBlogs is based on WordPress Content Management System which makes it a perfect option for those are already impressed with WordPress and want to do better experience this time.
4: KidBlog.org
Many educators think that KidBlog is their most favorite website which allows them to have an effective interaction with their students and other teachers. This is basically a WordPress Customized Version that brings exclusive themes that also show titles of the posts recently published by the students. It also shows comments box and relevant links to the post. In this way, published posts by the student work as their digital portfolio.
5: EasyBlog.org
The last option is EasyBlog.org which is expected to be a wonderful addition in blogging category especially for educators and students. This is basically a simple web hosting platform that brings variety of apps in use but the good thing about it is that it does not demand teachers to create individual accounts on YouTube or Blogger. You should try EasyBlog when you are ready to introduce blogging in your classroom.
Author Bio
Rose Merry is an experienced educator who has spent most precious part of her life in educating others and her dedication is truly admired by her students, their parents and other faculty members. In addition to teaching, she has also been involved in academic writing for numerous projects including Assignment Help – Click 2 Assignment.