Year upon year many households spend their hard earned money on the latest systems for heating and cooling their home. Air conditioning systems have developed an unfair reputation for the amount of expense they incur, the difficulty of setting up and issues with maintenance. That said, many companies are seeking to innovate their systems and provide efficiency, at a reasonable cost.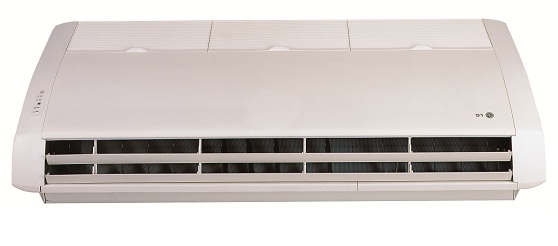 In order to find the best price and performance, there are many factors that should be considered when buying the perfect heating and cooling system for your home. You can find below a compiled a list of the top 5 factors to look out for when buying your new air conditioning system.
Size
The size of your new air conditioning unit is extremely important to consider, as it is the size of the unit that will determine how much of your home is cooled and how quickly. A system's cooling capability is generally measured with British thermal units, otherwise known as BTU per hour per room and should be calculated by first measuring the size of the room then comparing this to the BTU per hour.
Make sure you take the size of a system into account, as it may be the most important factor to determine whether a unit is right for your home.
Cost
The initial cost of the air conditioning system itself is almost as important as the cost of maintaining it. The initial cost should be matched with your budget, as well as matching the right size of your home. The main element of pricing is to make sure that you neither underspend nor overspend. A one bedroom flat doesn't need an industrial sized unit yet a 3 bedroom house may not be sufficiently covered by a cooling fan either.
Quality
Cost and size are extremely important when buying a new system, but the overall quality is a long-term factor that will determine whether your new purchase will live up to its expectations.
First, consider your preferred brand. Many brands are often more favoured than others in the heating and cooling industry, and usually for good reason. Once you have a system in mind, it's wise to read a handful of reviews that confirm you're going after the right system, and make sure these reviews come from trusted sources of information.
Type
There are several types of air conditioning units, and different types can often provide a slightly different method and cost of cooling your home.
Single unit air conditioning systems carry the advantage of usually being less expensive than other models, with the downside of delivering less cooling power. Split units are the current industry favourite, as they tend to deliver a higher BTU per hour than their single unit counterparts, whilst generally being more expensive. Make sure you strike a balance in order to save costs whilst cooling your home.
Installation
Buyers choosing new air conditioning systems need to consider who will be installing their system as well as what their new system will be. Make sure the installation service you choose comes from a certified, reputable company such as Breeze Installation.
Breeze installation is a company specialising in air conditioning systems that are powerful and efficient, and have a wealth of experience providing high quality heating and cooling systems for homes and office spaces around the UK.
You can shop for air conditioning systems at: http://www.breezeinstallations.co.uk/