The popularity of the Internet has people everywhere creating a website. And it makes sense. After all, if you're a business, you need a website in order to be successful because it's the first place most consumers turn to for information.
Today's consumers are doing more research today before making a purchase. They spend time learning all about the product or service, as well as similar products and services, before making a buying decision. If you have a website, you'll help to inform your audience and provide a detailed view of your company. This way, they'll have a better chance of purchasing your product or service instead of your competitors'.
But just because you have a website doesn't mean you're going to find instant success. The online marketplace is a competitive place, and if you want to be a contender, you need to strengthen your online strategy with the following tactics.
Invest in Web Design
Sure, you can just head on over to web.com and create your own website for free, but you'll be stuck with a lack of options and a template design like many other websites on the Internet. If you truly want your website to stand out, you need to invest in web design. Hire a design firm to create a customized website specifically for your company. This way, you can include all the information, widgets, and bells and whistles you want to give your audience a truly unique experience.
By customizing your website, you can ensure that the design, layout and structure of your site is user friendly, complements your brand, and contains all the necessary functions and information your site needs to be successful. This will certainly make you stand out from your competitors that are using an out-of-the-box website.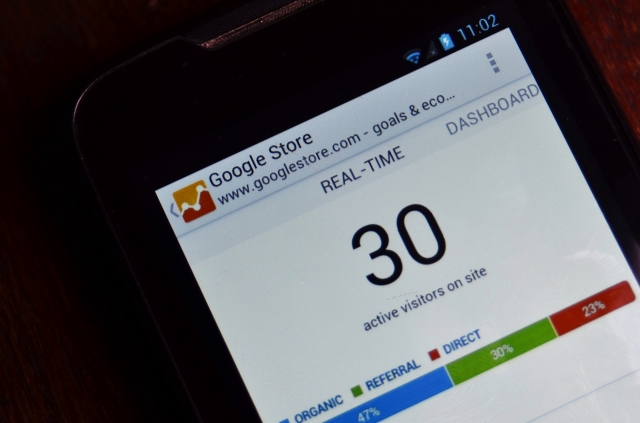 Strengthen your SEO
Search engine optimization is an essential asset to a successful online presence, and if you're not implementing any SEO strategies, your website will suffer.
Search engine optimization will help potential customers find your website through popular search engines like Google, Yahoo and Bing. There are plenty of SEO tactics you can implement, but the most important is adding keywords to your website content. These keywords are what the search engines will use to rank your site, so the more specific to your niche as possible, the more targeted audience your site will reach.
You should also consider adding location-based content to your website as well, such as your address and any local monuments or towns. Search engines are putting an emphasis on local search, so this will help you land in front of local consumers.
Aside from keywords, you should also add meta and alt tags to your web pages, videos and images. Again, the search engines will use this to rank your site.
You should also try to earn backlinks from other valuable sources. Join online directories, do some guest blogging, and try advertising on other websites. The more backlinks you have, the better chances of earning more traffic to your site, and this can improve your SEO.
Add a Blog
A blog is another great way to increase your online visibility. Blogs can help your website succeed in various ways. First, blogs provide another website for your business with your desired keywords, which gives you a better chance of ranking in the search engines. For example, even if your website isn't that strong with SEO, your blog may be, and if a visitor ends up on your blog, they'll likely check out your site as well.
Blogs also require you to update the content regularly, and this can also help with your SEO. Search engines come back and regularly check sites that are updated frequently, so if you continue to update your blog on a regular basis, the search engines will continue to come back and use the new information they find to rank your blog.
Blogs also allow you to personally connect with your audience through comments. Listen to what your audience is saying on your comments, and use that information to create more posts that would interest them and engage in conversation.
If you add widgets to your blog posts, you'll also make it easier for your audience to share your posts through their own email or social networks, which can help your blog earn more traffic.
While blogging is a great way to improve your success in the online marketplace, it's important that you learn how to make a great blog, as there are tips and tricks needed to ensure your blog is successful and not just a lump on the Internet.
Featured images:
Image credit Cheap photos
Meyling Lau is a freelance writer with the skill to combine personal experience and research into entertaining, educational articles on a wide range of topics.