Ok, so January's over. Time to get over the old 'January blues', right? Well, maybe not.
There's no rule to say that on February 1st, things miraculously get better. It's still glum, it's still cold and wet and people are still decidedly skint and sat at home every night twiddling their thumbs. That means if you're one of the people suffering from the newly coined (as per this article) 'February blues', rest easy knowing you are not alone.
What are you doing about it, then? What will make February a better month than January, and give you that springboard into, well, spring?
Start that Fitness Plan you said you would
If you made a new year's resolution list, there's a good chance starting up or starting again at the gym was on there. New year, new you and all that, but things might not have materialised as you'd hoped. Don't worry if that's you – getting back to the gym and busting your lungs is really hard, especially in the early stages.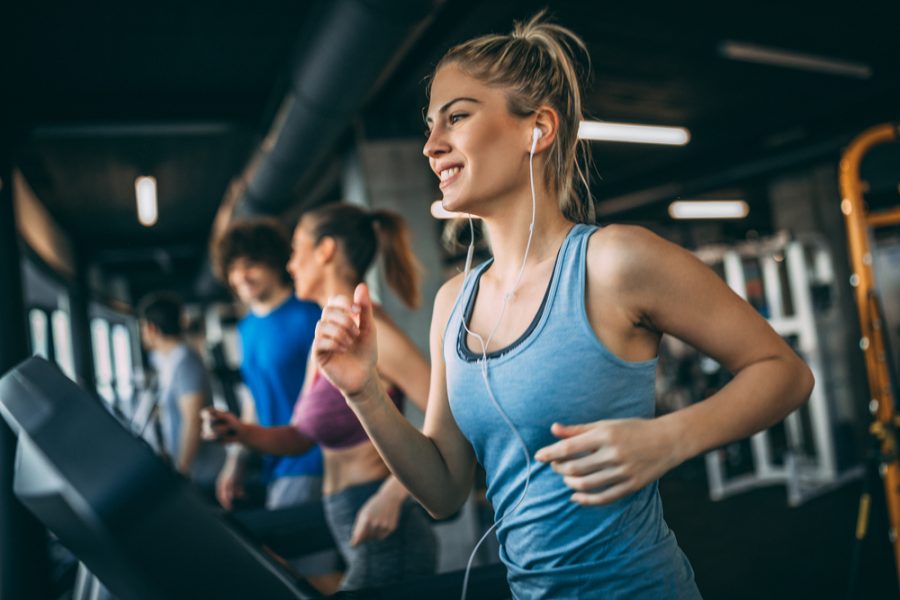 If January's fitness revolution is yet to take place, now is the time to make up lost ground. You're out of the worst of the post-Christmas slump, plus the gym will have emptied out a bit after the majority of the January hopefuls have given up. It's still new year, new you, just based more on the Chinese calendar. Go with that.
Get your Diet back on Track
Speaking of that post-Christmas slump, 99% of us will have let things go nutritionally over the festive period. How badly depends on when you started saying 'oh well, Christmas isn't it?' when justifying pinching a tasty treat. For the seasoned pro, that phrase can be brought out as early as mid-October, and still be in action today.
As enjoyable as it is, a diet of Miniature Heroes, Cheeselets and a wide spectrum of niche alcoholic beverages will start to take its toll after a little while. Not just on the scales, but on your mood and general sense of wellbeing day to day. If you're still in that rather stodgy nutritional state, seize the salad and start downing glasses of water like there's no tomorrow. A change in diet will do more than attack your waistline.
Keep on Spending
Least sensible piece of advice for the day – post-Christmas retail therapy. If you've spent all your money on December's fun and frolics and are truly in a state of financial disrepair, maybe don't do this one, but if you have some cash left over, why not keep treating yourself?
A practical buy in the January sales, perhaps? A new wardrobe at a discount rate? You could go all out to book a holiday on an amazing winter deal and give yourself something to look forward to. January and February are actually good times to make major purchases. Business is slow and retailers want to make sales. That means, if you need a new car or kitchen, striking now could pay dividends – even if you need a little help in the short term.
Remember – everyone's miserable!
For those of us who like to overthink, there's often an attempt to understand or explain why we're feeling glum, and perhaps even worry that we're not in a good headspace. When it comes to the January, now February, blues, remember that pretty much everyone is in the same boat.
There's not much going on, the weather's a bit rubbish and most of your friends have neither the finances nor desire to do anything fun. It's also dark all the time, and the power of sunshine should not be underestimated. Essentially, it's OK not to be having the best time of your life right now. The good news is that the fun of spring and summer is only just around the corner – brighter days are quite literally on the way.