If you are in the business of providing lodging services then it is very important to consider what your customer experiences at your lodging facilities. What they say about your hotel to people or online can affect your business. Therefore, having proper pest control service for your premise is extremely important for the success of your business.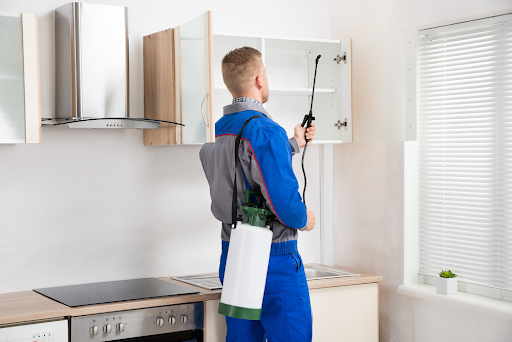 Can make your guest uncomfortable
In case your guest can sense the presence of any kind of pest then it can easily turn them off. Therefore, treating your premise thoroughly for various kinds of pests is very important for you. You can't afford to give them a sight of any rodent moving around briskly when any guest checks in or flies and cockroaches present in the dining room. Any sight of them will be a subject of discussion in the website, where your hotel will be reviewed with negative ratings.
How to prevent the presence of pests
The best way to prevent the presence of pest would be to hire any professional pest control service providers who have a special expertise in working in lodging and similar other hospitality industry. Having experience in this sector will provide them added knowledge about controlling the sources of pests effectively. This they can do without disrupting the guests who are present in the hotel. They can also train your staff so that they can prevent the risk of -any infestation of pests in the future.
Which are the places where pests are generally found in hotels?
Following are few vulnerable places for the presence of any pests where pest Control Company must give special treatment.
This is the most feared place where pests can be found which is usually very difficult to track. Therefore, you must use trained professionals who can easily identify the signs of bed bug presence and apply suitable treatment so that beds are completely free from presence of any bed bugs.
If you can spot single cockroach anywhere that will ensure that they are likely to come with their folks when lights are switched off. Therefore, only a professional pest control people can target them properly, particularly in all the possible hiding places.
Professional help will be needed to catch and remove the rodents from the premise. Also, there need to be proper guarding against such rodents so that they cannot barge in again.
If there is a presence of fly in your lodging area then professional pest control eliminates them by taking certain measures. They can also use certain tools by which their entry can be totally prevented.
Presence of mosquito can make your guest uncomfortable. Your pest control people must use some proven method to totally eliminate them.
Birds often form their nests at certain corner and mess up the area with their droppings which can contaminate your hotel. Therefore, along with your pest control professionals, you must have some strategy so that birds never come back to your hotel again.
Besides above some pests can also damage your property in addition to dame your reputation.