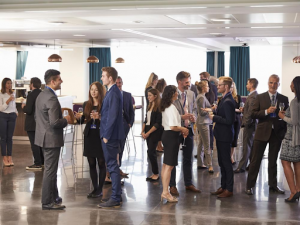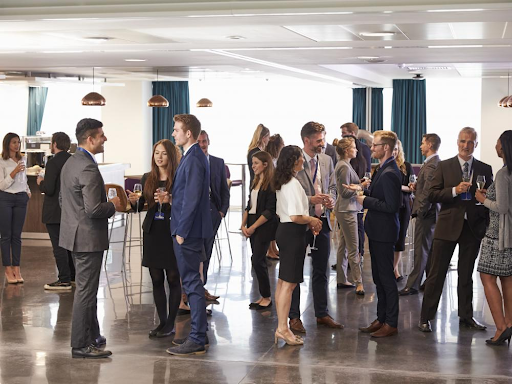 Planning a team-building event for your company can be a blast or a drag…and sometimes both. The pressure is on for you to come up with a fun event or plan a retreat that speaks to every employee. The internet is so full of inspiration for high-concept group events that it's hard to find something that meets both your vision and your budget.
Classic competitive team-building activities can be a blast, but they might not be appropriate if your company has employees in a wide age range or range of physical abilities. It's important that no one feel left out! If you're looking for corporate event venues in Atlanta, you might find some of the moderately priced ideas below up your alley.
Enjoy Your City
Take advantage of the cultural opportunities in your city. Many museums have event rooms for rent and provide free or reduced admission for event-goers. Having a museum day with your fellow employees that ends with a cocktail hour at the museum is a low-pressure way for everyone to get to know each other and learn a little bit, too.
For example, some corporate event venues at Atlanta museums include the World of Coca-Cola and the Delta Flight Museum, among many more.
Teambuilding for Charity
A great way to build up a positive corporate image is taking on an activity that benefits a local charity. Some popular charity activities include assembling bikes or other toys for children in need. Scavenger hunts that involve collecting food for a food bank or personal items for a homeless shelter can add a socially responsible touch to a classic team-building challenge. Be sure your scavenger hunt takes into consideration any employees with physical disabilities and design it with their needs in mind.
Calming Retreat
Everyone can use a day dedicated to relaxation. Why not build that into your corporate event? Holding your event at a resort hotel gives everyone a day off…together. A resort that provides golf and spa services allows each employee the chance to enjoy their day the way they want to.
A communal dinner at the end of the day brings everyone together to enjoy each other's company outside of the office.
If you're planning corporate group events in Atlanta, don't limit yourself to what's been done before. By simply brainstorming about what your employees enjoy, you can create a memorable team-building event that's fun for everyone.