Sizzix dies are a fun and satisfying way to add plenty of personality to paper crafts and with some machines, material crafts. You will find plenty of tutorials, articles and videos with ideas on what you can create with this machine and additional dies, and you will also find these lists continue to grow all the time, because the list of things you can make is near enough endless, the only limit is your imagination.
Buying a die cutting machine along with a great set of dies isn't the cheapest investment, but it is just that – an investment. Once you get a great grasp of how the machine works and exactly how much scope for creation you have with die cuts, it's not difficult to see that a Sizzix die cutting machine really is well worth your hard earned cash.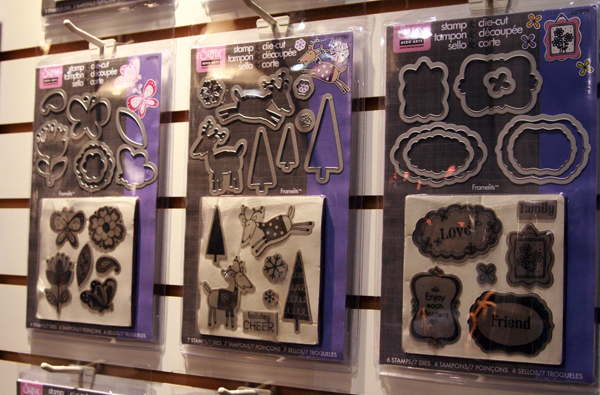 Die Cutting
There are lots of different Sizzix machines available to buy, but the most popular is by far the Original Sizzix. Buying the machine alone won't provide you with all you need though, you will also need to invest in at least one die or more. The dies are templates you will use to create different shapes, letters and patterns. Die sizes vary depending on individual needs and creative desires. You will also need paper in order to create your die cuts.
Creating Your First Die Cut
Once you have unpacked your exciting new machine and invested in your dies, you will need to choose a die to use for your very first project. It is recommended for your first try, you choose any die just to get used to the machine and how it works. You will need to choose some paper and pop it on top of the cutting plate then put the metal side of the die down on the paper. As these run through the machine they will be squeezed with a plate to cut the paper into the shape on the die. The original Sizzix has a lever you pull to cut the paper. Other versions of the machine use a crank and other ways of controlling the paper cut. In any instance, you must ensure you never force the die and paper through the cutter, this can not only ruin the result but could cause massive damage to the machine itself, which will be costly to repair.
With particularly delicate cuts, you may have to run the paper and die through the machine a number of times. If the glass separates, don't worry, the layers can easily be squeezed back together.
You may also find the paper is stuck to the die after it has been run through the cutter. Again don't worry, this is normal. Simply gently take the paper from the die using a special die pick which will enable you to separate the paper, and to pick out tiny pieces of paper that can get stuck inside the dies after cutting.
Get Creative
Once you have created the die cut, the fun really begins. You will only be limited by your creativity and imagination. You can use foils, inks and all kinds of other products to make your design more 'fancy' or personalised. When you have gotten used to the machine, you may even want to try other materials like fabrics or vinyl. If you do choose to do this, check your Sizzix machine is suitable for this kind of die cutting and check which materials are suitable before attempting the cutting.
Store And Handle Your Sizzix Machine Correctly
As with any machine, the more you look after it, the longer it will last and the better it will work. Make sure you keep your die cuts in the plastic cases they come in whenever you are not using them. There are also special storage products and racks you can purchase especially designed for Sizzix products. You may also need to dust the machine every now and then, and wash the cutting mat with soapy water, ensuring you dry it thoroughly after washing before you use it again.
Ideas For Sizzix Die Cutting
There are lots of different amazing projects you can enjoy with a Sizzix die cutter including:
Cards
Patchwork and applique
Stencils
Delicate paper decorations
Happy Creating!