The city of Ahmedabad is a popular tourist destination not just because there are plenty of things that this city has to offer, but because there are some really exciting places that you can visit from here!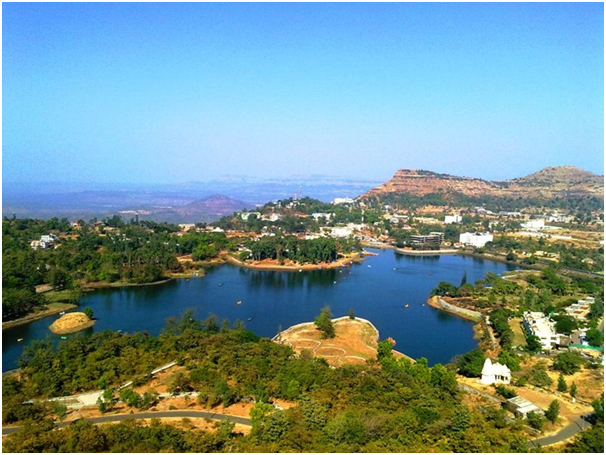 There are plenty of good resorts near Ahmedabad where you can arrange for your accommodation. Having your accommodation in order, you can then rent a car and head out some of the most wonderful weekend getaways that are located near the city. Not only are they refreshing but the long drive to offers a lovely view of the topography of this region. Here are some of places that you ought to visit, near Ahmedabad:
The Little Rann of Kutch: Just 179 kilometrese away from the city is the Little Rann of Kutch. This place is famous for the Wild Ass Sanctuary which is the only wildlife sanctuary in India that is meant for the endangered species of Indian Wild Ass. The salty waters of this region are particularly suitable for this animal and hence it is the perfect home for them. Thus, if you want to catch Indian Wild Ass in action and enjoy the beauty that this stretch of land has to offer, do make your way to the little Rann of Kutch.
Modhera: Really into temple architecture? Then the sun temple of Modhera is a must visit for you. It is only 98kilometres away from Ahmedabad making it very easily accessible. This temple was built during the rule of the Solanki dynasty and once it was the home to a golden chariot! Today the architecture on the temple walls of erotic figurines promoting celibacy is a rather interesting combination to ponder over.
Mount Abu: This is a really popular tourist destination that is located rather close to Ahmedabad. You can rent a car from any one of the top hotels in ahmedabad and head out to this hill station to enjoy a lovely and pleasant weekend. It is about 222kilometres away from Ahmedabad and is located in the state of Rajasthan. The Gaumukh Temple and the famous Dilwara temple is one of the major attractions of this place. Do give this lovely place a shot when on a weekend getaway near Ahmedabad.
Surat: If you want to try out some really delicious Gujarati delicacies for the weekend then Surat is the place that you ought to visit. It is the second largest city of this state and is just 265 kilometres away from Ahmedabad. If you want to enjoy more of city life for the weekends, then you can give Surat a shot!
Gandhinagar: You trip to Gujarat cannot be complete without a trip to Gandhinagar, the capital city of this state. It is just 27kms away from the previous capital, Ahmedabad of Gujarat. The most striking feature of this city is the lush green that characterizes it. It is a very well planned city and there are lot of places to see visit within the city itself.
So, if you want to try out some exciting weekend getaways near Ahmedabad, then you should give the above mentioned 5 a shot!