The codec is the brainchild of multiple leading companies entailing operators, manufacturers and the providers of technology. A thorough 3GPP process was followed while standardizing it that included elaborate subjective testing done in renowned test labs.
All over the world, voice is considered an extremely personal means of communication. And that is why, enhanced voice services (EVS) codec is considered to be a milestone achievement in audio and voice communications. It can also be called the successor of the present mobile HD voice codec AMR-WB.
EVS codec has gained unmatched popularity in a very short span of time. It is more efficient than most of its predecessors. And the fact that it offers crystal clear voice quality for both narrowband (NB) and wideband (WB), that too for a wide range of bit rate, makes it all the more popular.
There are many reasons why experts call it a breakthrough. One of these reasons is the compression efficiency it offers. The reason why EVS codec is considered better than AMR-NB and AMR-WB is because it can deliver better compression efficiency at all rates. And it offers incredible SWB quality at mobile rates.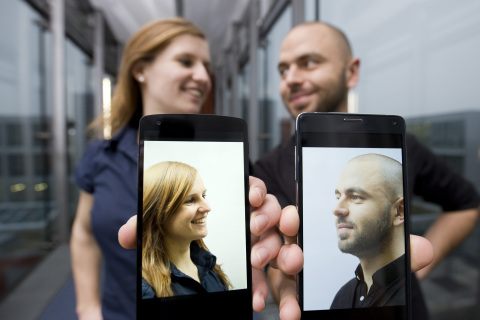 It owes its unprecedented quality to operations like super-WB (SWB) and full band (FB). SWB audio allows it to offer unbelievably clear audio at mobile bitrates. And it has the capacity to outstrip wideband in every way possible.
In case, there are changes in channel capacity, you need not worry as EVS voice codec changes the bit rate at every 20-ms interval.
It easily gets integrated with existing AMR-WB services and that's because its cent percent compatible with AMR-WB. And this integrated AMR-WB interoperable mode is available over every bit rate.
Besides all these, EVS codec is capable of offering Variable Bit Rate (VBR) mode for both narrowband and wideband.
It also offers discontinuous transmission (DTX) with algorithms meant for Comfort Noise Generation (CNG) and Voice Activity Detection (VAD). The voice concealment mechanism that mitigates the effect of lost packets is highly robust. This mechanism comes into play when the voice is over WLAN. There is also a structure in place that's especially for jitter buffer management (JBM). Also, when SRVCC is used, interoperability between W-CDMA and LTE can be attained.
These and a number of other features make EVS codec what it is. And these specifications definitely keep this technology a cut above others in the fray. All in all, EVS codec is like a boon for people who crave for improved voice quality. And this voice cuts across categories like streaming voice and audio, and offline voice and audio.
There are many other reasons why EVS codec is a better and more advanced technological approach than many of its counterparts. And definitely, an improvement in voice quality is something that any audio enabled device deserves to have. People who have always faced disturbances in voice quality will definitely understand and acknowledge the importance of this technological breakthrough. So, the bottom line is that EVS voice codec fulfills 3GPP's requirements for revolutionary technology, facilitating 3GPP mobile communication systems' operation in a competitive manner as far as efficiency and quality of  communication is concerned.