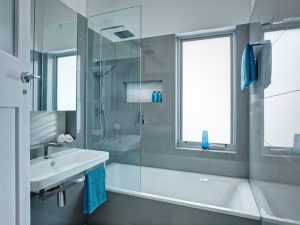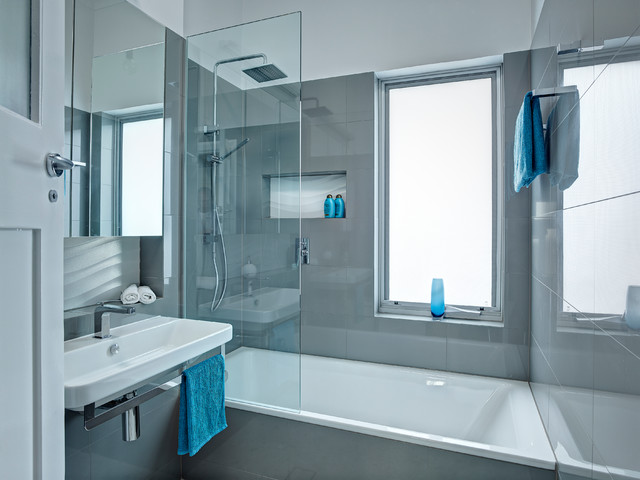 It should come as no surprise to anyone that Americans are living longer. A healthier lifestyle, medical advancements, and jobs that aren't as physically demanding as they used to be has resulted in America's aging population being at the highest level in history. At this current rate, the number of folks over the age of sixty will balloon to 2.1 billion by 2050. This longer life cycle still comes with challenges, especially if you're over sixty. One third of this group will fall each year, and falls are a leading cause of death among folks who are of retirement age. Some people will sell their family homes at retirement, opting to move to retirement communities or smaller homes on one level, where safety is built into the floorpan. But what if you want to stay put in your home? Now, there's a great option, in the form of removing your old bathtub and installing a bath and shower combo.
Must-Haves in a Bath/Shower Combo
If you're thinking about updating your home by installing a bath and shower combination unit, look for one that's truly a hybrid, with dual heads that can reach you whether you're sitting or standing. Load up the unit with safety features–not just grab bars, but anti-scald technology and a slip-resistant floor. The tub and seat should be heated, and should fill and release water quickly, to minimize the amount of time you have to stay in the unit. There should be a low threshold to step over and the tub should be equipped with jets, to soothe and stimulate your skin. If you're in a hurry, you can still have the convenience of a shower, but you also have the option of the spa-like luxury of a tub. Either way, you'll be surrounded by safety features, and falls will be minimized.
What Else to Consider
Most bath and shower hybrid units are constructed from acrylic with a gel coat, which will result in years of reliability. Units that come with a lifetime guarantee have undergone rigorous testing. Shop around for the best price, but make certain the dealer stands behind his work. The dealer should be able to professionally install the unit and provide a guarantee for their work. All of these considerations should be addressed before you agree to buy a bath and shower combo.