A Live chat widget is an application on your website, like you find in most of the social networking sites such as Facebook. This is one of the reasons that Facebook became popular and created a new age of digital interaction. Find out why it makes good sense for portals to go for these widgets.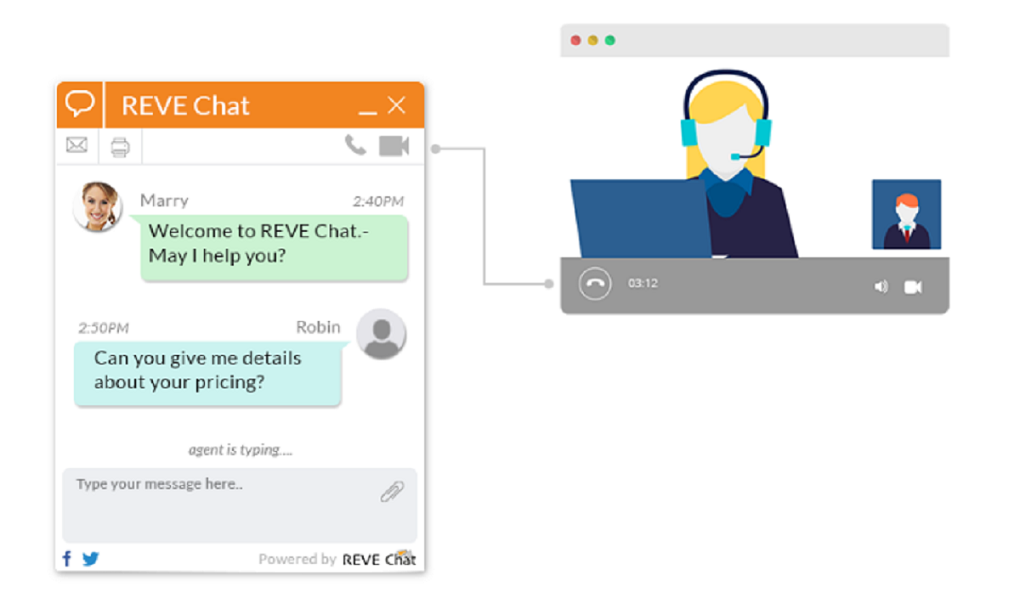 Increased Accessibility and Better Results:
Similarly, you can also make your website more interactive by installing a chat widget and making it more accessible to the visitors. It is a very recondite fact that chat widgets make your websites more interactive and convincing for the visitors or customers.
A chat widget can be located anywhere on the screen but the most preferred points are the edges of the screen, so that the chat box doesn't block the visitor's view. Then a visitor can chat simultaneously while browsing your website. The Chat Box must pop out every time a user lands on your website.
Whenever a user lands on a particular website installed with a live chat widget, as chat screen pops up and the operator sitting on the other side responds to the user with a greeting phrase, Such as "Hi, How may I help you?" or " Hi, I am here, If you have a doubt." These welcome phrases tempt the visitors to engage in a friendly two sided interaction. The operator's job is to engage the customer in a chat so that they don't switch to some other similar website seeking something better.
Live chat software allows the support agents to gain vital information of the visitor such as Name, Email Address, phone number which is generally required for the lead generation process. Once the lead of a particular visitor is created then he can be contacted anytime, for business. After that it can be easily known which set of visitors are interested in your service and the further follow ups can be done
When you add live chat to website, you not only get the chat widget but also many other features such as Voice Call, Video Chat, Facebook Chat, Queuing, Visitor Analytics, Canned Responses, Department Routing, and many more. Also there is an Auto Triggering function that automatically sends personalised messages to the visitors and as soon as they reply it gets connected to one of your operator.
In short, with all the features and improved results chat widget is a must have software for your business website. Now, when it comes to the choice of one of the best live chat widget providers you must choose wisely. One of the most famous among the new businesses is REVE Chat (revechat.com). They provide a super smooth chat support and widgets but most importantly at reasonable prices.