It is often said and heard that "Health is Wealth." Well, it is actually very true in every sense. Unless you have good health, you will never feel happy and a person who has proper weight will smile forever. So, what about the group of people who are thin, weak and pale? Do they feel disheartened when they see healthy and strong people in front of them? Well, some of them may probably feel so depending upon the type of person they are. If you are one amongst them, then you will have to take necessary steps for body building so that you too can stay fit and strong all the time.
How to Build your Body to Remain Healthy Forever

Happiness lies in your face and when a person is fit all the time, he will definitely have the perfect body. Read on to know how you can build your body so that you remain strong and healthy always.
Check your previous diet chart – It is important that you check the diet chart you had followed for the last few years. This will enable you to understand the reason why you have build excess fat in your body or why you are under-weight. The best thing you can do in this regard is prepare a new food chart in order to have the perfect figure according to your age.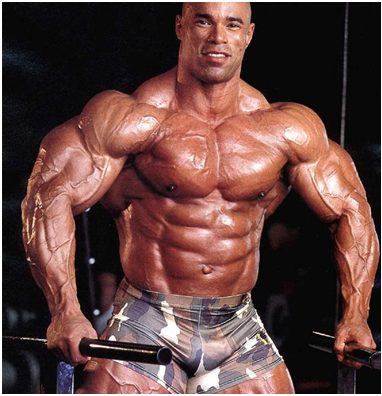 Consult a good doctor for your health – You may visit your doctor and tell him about your health problem. You can request him to prepare a new food chart for you o that you really know which type of food items you can include in lunch and dinner.
Take right medicine for weight gain – There are various medicines available these days both for weight gain and loss. However, it is extremely important to take right medicine and also proper dosage of the medicine you are taking. People preferring to use sublingual doses for their body should ask the doctor before taking it since it may not suit everyone's health.
Join gym classes and do regular exercise – Gym class is essential for everyone these days. Whether you are fat or thin, gym classes give your body complete relaxation and refresh your tired mind. You feel very much comfortable and calm after doing the daily exercises. This is also a great way to have the right weight for your age.
Eat proper amount of all types of food – Your food habits should include all types of food items starting from vitamins, proteins, carbohydrates and fats that are essential for the body. Make sure you do not take anything in excess and also do not take them in less quantity. Otherwise, you won't be able to have the perfect weight.  

Change your food habits for good – Checking food habits from time to time is necessary as this can affect a lot in the overall development of your body. If you eat lots of fatty foods, then this may lead to weight gain problem. On the other hand, if you do not eat certain food items in proper amount, then this can be reason for weight loss. So, change your food habits, if required right now and stay strong always.   

Many people are preferring to use sublingual dosages these days during weight gain and weight loss. It is always better to take suggestion of the doctor before taking it as it may be harmful for health.