We are nearing that time of the year when you get your traditional wear out of the closet. You need the traditional dresses for all the upcoming weddings that you will be attending. For most women it is important to look good exhibiting exclusive dresses that stand out from the crowd.
Easy to Order a Variety Online
 In recent times ready to wear designer dress shopping has taken many leaps. With the start of different sale formats, new brands and styles coming in what seemed to be a limited segment have come up with many types of opportunities. A big change has come up with online shopping options, you can be at your home or anywhere else, you can easily select the best of designs and apparels. The products get delivered at your doorsteps and can be returned easily in case you are not happy with it.
Try Something Different
Many new trends have set in for the traditional wear. You no longer have to restrict yourself with the salwar kurtas or sarees when you are thinking about wearing something Indian. There are fusion wear dresses like skirt and tops available to add to the edge of your wedding wardrobe. However, these may not be comfortable for everyone. One of these styles that can be easily worn by everyone is the long anarkali suits. These are a great change from the regular churidar kurtas that have been there around since the Mughal age, and this makes them a real traditional wear. The best part of this is that you can easily buy all these trends online.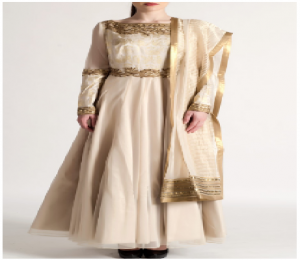 Here are a few ready traditional wear dresses that you should try –
Crop top trend with blouses – Wearing a good saree is important but what is even more important is that blouse compliments it and adds to its glamour. No longer do we need the heavy embroidered blouses to accentuate the look. You could try the crop top style blouses that can easily left the look of an ordinary saree too. You could later use these with skirts to create a different look.
Long anarkali suits – You can get a range of long anarkali suits online from different labels. These dresses are ideal from a cocktail party to a wedding day to engagements and sangeets. Whatever be the occasion a long anarkali will fit the bill.
Kurtas – Another key trend for the season are the kurtas available online. You get different sizes in them with different bottom styles. You could team a traditional kurta with a legging or churidar or a long kurta with palazzos or pants. It is all about being creative and experimenting.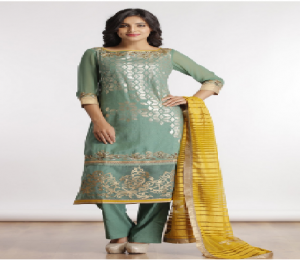 4. Pants – This is one of the biggest fads for the season. You could buy cotton, linen and silk blend pants as bottoms and team them up with most kurtas. To complete the look you could add an interesting dupatta to it.
You can pick the style you are comfortable with and can carry easily. Just remember to accessorize it well, and you will be all ready for the evening. You can easily pick up ready to wear anarkali suits and other traditional wears from Satya Paul.