It's hard to disagree with "content is king". All you need to have some great and informative content to rank higher your website in major search engines like Google, Yahoo and Bing. In today's time, content is the best marketing tool to get quick popularity on the web. People love to read and share to their friends if they like your write-ups. You have just to take advantages of this.
From the very beginning of digital marketing, content plays the most vital role in terms of getting rank but there are some useful facts you should know about to pay extra attention on it. Here in this article, I'll try to cover those facts as much as possible to let you know about it.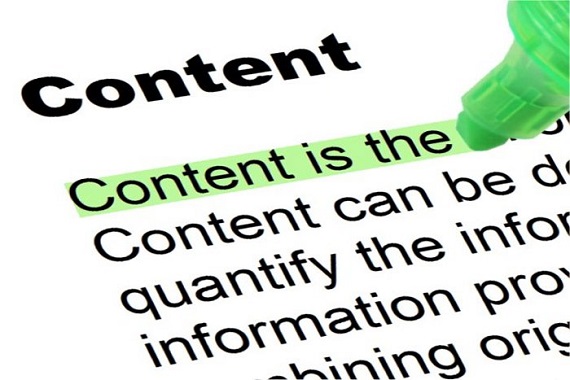 Blog Helps to Increase Conversion 
Website blog is the ultimate solution to feed your website with the huge content base. While working on On-Page optimization for your website you had to create high-quality content for your website but it is a one time work. You can't update your content to maintain a healthy SERP in Google. But you have to update your website blog regularly with eye-catching and informative content to attract more visitors in it. When you start to get visitors to your blog then you have earned a high chance to get positive conversion among the visitors.
Approved Guest Blog Post Sharing
As you know, guest blogging is the toughest job to do in digital marketing segment. Even, many companies hire authentic guest blogging agencies to make their job easy and secure. You really need to have some great skills to impress a popular blog owner to publish your write-up on their blog.
After having the approved URL of your guest blog, just start to post it on your all social media profiles like Facebook, Linked-in, Twitter, Stumble Upon etc. to let people know about your writing skill.
Don't Try to Create 100% Original Content
There are many people believe in 100% original content to post in your website blog but its not true. You can acquire ideas from other well-known blogs to make your website better with more informative content. It is not really you are copying someone but you can obviously get some knowledge and inspiration from well-established blogs.
Make Emails as Your Content Marketing Weapon
Digital marketing is based on an email from a long time ago and if you can put it on the right track then you can surely increase your conversion rates. Just like e-mail marketing strategy, create some high-quality e-mails and send it to your old and existing customers to get new deals on. According to research, 30% of those customers will join you to open a new deal.
Images in Article
As per survey reports, articles with images are got 94% more popularity than without images. People love to read with proper documentation and if you can create the same thing in your article by adding some relevant images with it then it'll get more popularity in a shorter time. It'll better if you can use images made by your own.
There are many surprising facts about content creation and these are the most vital things you have to remember while creating content for your website. So, let's make our content better and hope for the best in the end.