With 800 million MAUs, it is certainly quite natural for Instagram to be an integral part of all social media strategies. To keep up the pace, it is essential for brands to ensure that they are not disappointing their audience by making silly mistakes.
If you are bewildered with hashtags, filters, captions, and followers, or if you are just thinking of effective ways of boosting your presence then you must avoid the following mistakes.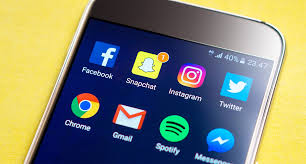 Disregarding the Numbers
Once you have a fully-established account, it could be pretty enticing to start posting or go on posting without looking back ever. However, if you wish to make the most of Instagram, you must necessarily pay careful attention to the vital numbers. By using the Trial & Error methods, you would be able to know about the best posting schedule, kinds of content, captions, and hashtags for getting a top response and high engagement rates.
Some Things You Must Necessarily Measure Are:
Sales via Instagram
Mentions
Frequency of Posting
Hashtag Use
Followers, including follower loss & growth
Engagement including comments & likes
CTR for the URL present in your Instagram bio
Engagement as per the time
Audience Demographics
Overdose of Promotions
If you constantly act as a typical promotional tool and keep pestering people with your business facts and praises on Instagram, they could be walking out on you. Over-promoting a brand could lead to alienation of your audience. If you are only posting pictures of your logo or product, your followers are bound to lose interest. You must rather take a softer alternative and use engaging content that reflects your brand values.
Not Paying Adequate Attention to Captions
If you are aiming to drive more traffic and boost your social media presence, you simply cannot ignore Instagram captions. You must create attractive captions for all your posts. Brilliant Instagram captions would be effectively giving context to all your posts and they could be generating emotion-packed responses from your target audience.
As per a study on the psychology of sharing, if you evoke certain emotions, there is an automatic increase in the probability of your message being shared. In this context, you must know that emotional stimuli are effective in activating the nervous system in the human body and boosting social transmission. This could be the best way of getting real Instagram likes.
How to Create Effective Captions?
You could consider encouraging engagement and audience participation by simply asking a question. You may ask them for their opinion and thoughts on your latest product.
You may use emojis without any fear. This effective visual language would be grabbing audience's attention and add elements of personality and fun to your caption.
Strategically place all the crucial words right at the very beginning of the caption.
Not Bothering to Edit Your Content
Editing your Instagram videos and images is supposed to be a great way of boosting engagement by over 45 percent. Do not ignore this crucial step. This is because, if you edit there is a greater chance of driving conversation around your specific brand.
Conclusion
When you do Instagram in the right way without making the above-discussed mistakes, Instagram could be an amazing platform for sharing your brand's goal and vision with everyone. It is time you took care of avoiding these common mistakes and be on the road to success.
Author Bio: Karen Anthony is a social media marketing expert who loves to do blogging in his spare time. She is very responsible towards her job. She loves to share her knowledge and experience with her friends and colleagues.