Stone is a timeless material, and although it won't decay, all sorts of deposits can form, especially in humid climates. We all would like our garden features to look their best, and with natural stone, there are things you can do to maintain that clean look. Here are a few tips to help keep the garden walls in good shape.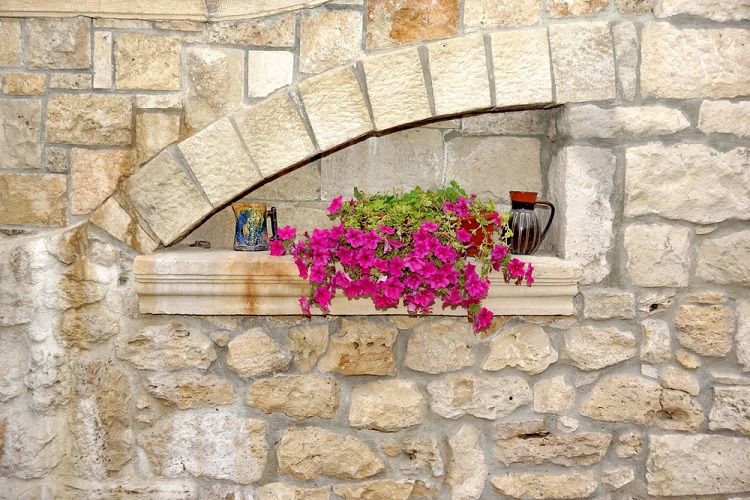 Never Use Ceramic Tile Cleaner – This is an entirely different material to natural stone, so avoid using it on your garden walls. There are specific cleaners, which contain no acid and are concentrated neutral pH cleaners that do not affect the stone's sealant. Some people say a little vinegar and water will clean stone, and while that might be true, it can stain and dull the surface over time, as there is acid in the vinegar.
Follow the Instructions – The cleaning product manufacturer would give information on the ratio of mix with water, and also application instructions. It is always good to wet the stone area beforehand, as this keeps the cleaning fluid on the surface, where it can work on the various things that have attached to the stone. You might be thinking of revamping the terrace, and if you happen to live in Western Australia, natural stone paving providers Mataka are the people to talk to, as they have a range of the best quality stone.
Use a Sponge or Mop when applying the cleaning solution, and leave it for at least 3 minutes, and scrubbing is fine if there are stains to be removed. Then the solution should be dabbed and left to dry. If you have a small stiff brush, it wouldn't hurt to give the walls a rubdown whenever you mow the lawn, as this will remove dirt and dust particles.
Waxing Protects – By spraying on a wax sealant, you can enhance that natural shine, as well as adding an extra layer of protection against the atmosphere. There are many products available for cleaning stone, and some are better than others. It is always advisable to avoid using anything acid based, as this can cause staining. There are non-sheen sealants available, which might be a better idea for a traditional country garden, where the natural look is more effective.
Stain Removal – Stone poultice will remove stains or grout hazing effectively, and the substance is a non-acidic, clay compound that cleans the surface without harming the stone in any way. If you are in WA, and are looking for stone cladding in Perth, there are online suppliers of the best quality stone at affordable prices.
High Pressure Water Cleaners can remove most of the residue build up on stone walls, but you must be careful with plants and other things in close proximity.
For a Really Detailed Clean, you could spend a few hours with a toothbrush, applying the cleaning solution and gently rubbing it in. This will bring out the natural look of the stone, but be warned, it is very time consuming.
Stone is a great material for the garden, or indeed the interior of the home, and with a range of types, you can be sure to find something ideal.