Let's face it, most of us would love to be able to boost our income and enjoy having more money in our pockets as well as an investment to fall back on. Well, one of the ways in which many people have been able to achieve this is through real estate investment, which has become a hugely popular investment choice over recent years.
When you invest in property in order to rent it out on a long term basis, you can enjoy making a decent monthly income from your rental fees. In addition, you will be able to work toward having an asset that you will own lock stock and barrel once the mortgage is paid off. Of course, if you are a cash buyer and pay for it outright, you will already own the asset so you can earn a rental income for as long as you wish to and then, if you want to, you can sell the property for a profit or pass it down to another member of your family.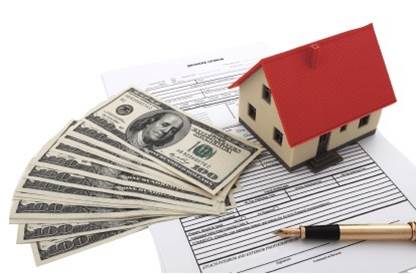 What you need to consider
 There are various points you need to consider when it comes to property investment with a view to renting out the property you purchase. You need to make sure the property is in a decent area, as this will affect the flow of tenants you have and how long they decide to stay in the property. Do an address lookup to find out more about the area and find out whether the property is located in a desirable place where tenants will want to move.
Another thing you have to consider is the price of the investment property. Obviously, you want to make a healthy profit so you need to weigh up the purchase price with the amount of rent you can get each month on the property to see whether it is worth it. Obviously, your budget will also play a big part in how much you can purchase a property for. You need to either get pre-approval for a mortgage so you know how much you can afford to spend or if you are a cash buyer you need to work out exactly how much you can spend on the property based on other costs you have to cover.
Another factor to look at is the type of property you invest in. If you invest in a larger home, the chances are you will end up renting out to families with children and pets, so you need to ensure you are happy with this. If you decide to go for an apartment or small condo, you will most likely end up renting property to singles, couples, or even students.
Making sure you look at all of these factors will make it easier for you to determine which property to invest in and where you should look for a property. You can then look forward to earning money from a wise and lucrative investment.