The city of Mathura, which plays host to a list of some of the most important museums and temple is placed in such a location that tourism has been made to flourish in this land. With the number of devotees flowing into the city increasing and tourist attractions on the rise, this city is fast making a mark on the tourism map.
 Mathura is one of the holiest cities in India. Located in the state of Uttar Pradesh, this city lives in close proximity to Delhi and Agra in a convenient distance for tourists to make a stop and explore this beautiful old city, although it is not a conventional tourist destination. The city is visited by thousands of Hindu devotees all year round since it is the birthplace of Lord Krishna, one of the most powerful Hindu Gods.
 The city of Mathura has a rich collection of important temples and museums. The presence of this old temples not only makes this place more auspicious but also attracts tonnes of tourists. Thousands are see flowing into this city every year and with more exposure of this place, the more the number visiting tourists increase. Hotels and guest houses are available for accommodation and can be booked online by checking the local listings of Oyo rooms in Mathura. Some of the hotels in this city are set up in a calm and serene ambience over a large spread of land with beautiful green gardens in the front and backyard.
 Street food and road side snacks are very common in Mathura. There are many small shops and stalls set up in every street corners across the city. People also walk around in carts selling snacks like samosas and kachoris whole day. Some of these carts also sell fresh cool lassi in clay cups, jal jeera, badam milk, chaat and pani-puri. Every street corner also has a sweet shop selling sweet meats and jalebis.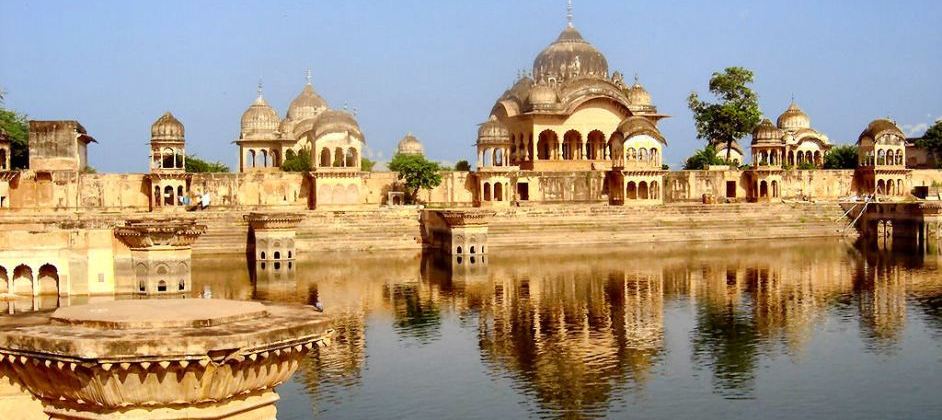 Since it is a pilgrimage site and most of the people there are mostly devotees to pay homage, the scene there to that of other holiday destinations will vary. There will not be any fun or nightlife and the purpose of visit there should entirely be of sightseeing. Expecting otherwise would be an oversight that you put upon yourself.
 Mathura has contributed a lot to the forming of the Indian culture through its heritage. It sees a huge surge in the number of visitors during the major festivals dedicated to Krishna which is why an advance booking to one of the Mathura hotels is necessary in order to avoid the unnecessary hike in price made during the peak seasons.
 Mathura has good connectivity by trains and roads but connectivity is never a problem in this city has a drive to cities like Agra and Delhi are just a couple of hours away.
 Author Bio: Sandeep is an experienced travel writer and enthusiast blogger. He has explored many known and less-known places in India in the last 10 years. His experience adds to his expert knowledge on the best hotels, different travel routes through trains, flights, and road. He also specializes in off-beat places to eat and stay at. He also advises amateur tourists on travel tips.