An audition is an important part of the career of an actor. It doesn't matter whether you are a newcomer looking for a role or a professional actor, your performance in auditions are the basis of getting a role. There are certain common mistakes that should be avoided during an audition so that you can improve your chances of bagging the role.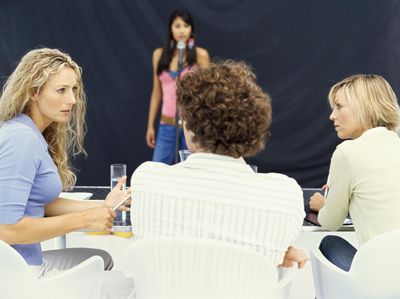 Be punctual
Punctuality shows that you respect other peoples time and you take your work seriously. A few things that you should keep in mind are
Always be on time, try to reach the place with 15 minutes in hand. You can only be late if it's specifically suggested by your agent.
Sit back and relax, your behavior in the outer office is always known to people in the inner office and it goes a long way towards building or damaging your reputation.
Your conduct should be entirely professional in the casting office.
Focus on the part you will be playing in the inner office, so be comfortable and ready to perform.
Respect other people's space and try and sit silently.
Never recite your lines out loud while waiting, it disturbs others and looks bad on you.
Be prepared
You should be dressed for the occasion whether you are notified in advance or not. You can keep a bag of dresses with you that contain dresses fit for common roles. The bag can be kept in the trunk of your car so that you have a dress on hand for a last minute audition call.
Practice your lines beforehand so that you remember your script but don't overdo it, there may be a need to alter your performance during the audition and over preparing leads to rigidity that may be counterproductive. Insufficient preparation may make the casting director feel that you are not a serious candidate and it's unprofessional. Don't ever try to face an audition without preparation, it wastes the casting director's time and it's bad for your career.
The conduct at the casting office
There are a few things that you should be careful about while you are in a casting office
Keep a copy of resume and headshot. You never know when you may be asked for a copy.
Avoid jotting down notes on your script.
Avoid being over friendly – When you are introduced to people in the inner office acknowledge them but go for a handshake only if it's offered. The people taking the auditions do so in a long shift and continuously getting up to shake hands is cumbersome for them. Keep yourself focused on the work in hand and present a confident, prepared, and focused version of yourself.
Don't do things like trying to be overly funny or witty.
Avoid asking too many questions about the script and the role.
Only ask to do a repeat performance if its absolutely necessary. This helps you in giving your best on the first performance, if you keep a mentality that you can do it again in case something goes wrong, it becomes a habit and reflects badly on you.
Getting an agency to represent you is important for your acting career. An agency like Amy Gossels casting can help you in getting an audition and even prepare yourself by attending their casting workshops. The agency organizes a number of workshops on audition coaching that helps actors to successfully face an audition. They have provided casts for many features, television projects, and commercials.
Your attitude and presentation go a long way in your acting career. You may or may not get a role in an audition since it entirely depends on the casting director. Whether you get a call in future for another role entirely depends on your behavior and your attitude, during the audition.