Architectural Industry is always charming us with its innovations. One such innovation is movable partitions. As in current scenario affording a big space, covering all your needs is not possible for everyone. But these amazing mobile walls make it possible, to transform your small space into 2 rooms or 3 rooms space depending on your needs. These dividing walls are different from traditional dry walls. Nowadays, many types of movable partitions are available. One can easily find the partition suitable to one's needs.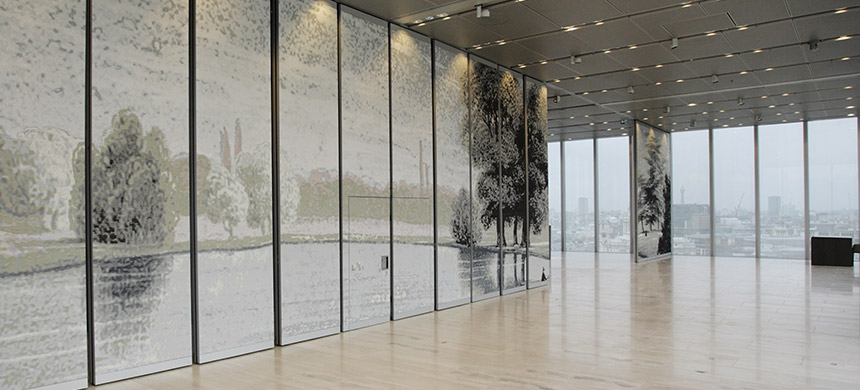 Movable walls come in a variety of materials with many designs and fitting options to improve functionality, such as attached bed, foldable exteriors and technology compatibility. These walls range from simple glass panels to complex veneers over gypsum cover board. It has many advantages over drywalls, such as they are less expensive, environment-friendly and easy to install as compared to solid walls.
The movable dividers have many advantages over the old-style wall options. They are cost saving, so you do not need to hire too many professionals to handle the framing and wiring the exterior walls, windows, etc. All the components are already designed and fitted directly to the wall section. Movable walls are not limited to residential use only; they are good for offices also. As the workplace requires more changes and these walls serves this purpose very well.
At workplace using these operational walls provide many advantages over conventional walls. These dividers create fewer disturbances and require minimal power tools. The components are already designed, so you just have to pre select them according to your décor. It is environment-friendly as the parts are recyclable. These partition systems are highly flexible in nature; you can transform your place according to your need. One can create temporary or long-term offices, cubicles, meeting rooms, etc., and then reconstruct them in future based on your changing needs. More control over your office's appearance, you can modify the modular system and create the new space within a very small time.
Movable walls are beautiful; they have a modern and dynamic look. In these walls, one can easily incorporate doors, windows, data cables, and electrical hook-ups with ease. They can be custom designed to fit in the décor. The grace of these walls is that they look like part of the permanent architecture. These walls are now available with many custom features, such as the sound proof partitions, tempered glass partitions, Glass movable with sound proof feature and mobile folding walls. These walls also come with numerous choices of designs and colour schemes. These partitions are beneficial to contractors also, as it enables the contractor to provide complete installations, with all components in a lesser time. This finally leads to more profit to the servicer. These demountable walls are an ideal solution for residential as well as workplaces that require a mobile layout. It facilitates an individual to change the place according to their needs and requirements. These mobile walls are very advantageous in place of stable constructions, with an increase in value and appearance of the place.