When a student ventures into the unknown for studying purpose, he or she needs to adjust to the surroundings. This may encompass situations like the language barrier, social hangout places, necessary contacts and information, and others. In these situations, mobile apps are a boon for them. There are certain apps for international students that can help them to accomplish necessary tasks.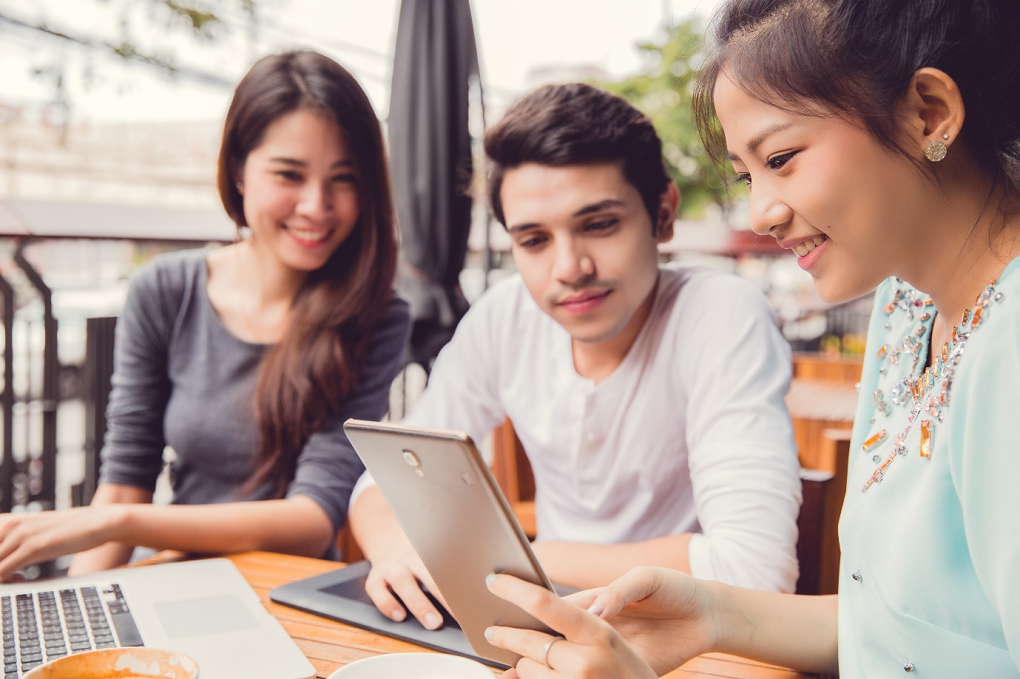 When you have these apps for international students with you, it helps to get familiar with the new place. Whether it's buying daily commodity items or making new friends, you can live your life in a better way.
Google Translate
This is a free app for both Android and iOS smartphones. When arriving at a new place, language seems to be a major hurdle for most of the students. For example, if you arrive in the USA but your command over English is weak, you need a reliable resource to communicate effectively. Here, Google Translate deserves a place in the necessary apps for international students.
You just need to record your audio or scan a text using Google Translate. The app will translate the language into the desired language. The best aspect is that you can use it even in offline mode. Moreover, with the translation services, you can complete your assignments in an effective manner. E.g. If you want to ask someone which is the best way to send money overseas online, then you can simply type it in the Google Translate App and it will show you results in the language you select.
Duolingo
If you are keen on learning a new language, you must download Duolingo right now. Duolingo is one of the most beneficial apps for international students. There are various languages supported on Duolingo. You can learn the vocabulary and grammar effectively. So when you are having a free time, just open Duolingo and start learning a new language. The flashcards offered in the app are beneficial for memorizing in an effective manner.
When you learn a language on Duolingo, it is easy to communicate with the locals. This way, you will develop a new friendship as well. In due course of time, you will become a proficient communicator. This is the reason why Duolingo is listed among the must-have apps for international students.
Office Lens
This is an amazing free app from the Microsoft. While sitting in a classroom, it might get difficult to grab all the details of the lecture. In this case, you can capture the details in your smartphone. The whole data on the whiteboard or some important notes, Office Lens lets you capture all the details with utmost clarity. As learning is an important aspect, Office Lens deserves a mention in the best apps for international students.
Moreover, you can convert these photographs into Word file, PDF's or PowerPoint presentations.
Wunderlist
To manage your daily needs, Wunderlist does a wonderful job. This is a free app supported on various platforms such as Android, iOS, and Windows. Whether you are going to a grocery shop or preparing for a trip, Wunderlist lets you prepare a To-Do list for all your chores. When you have list ready, you can perform all the tasks efficiently. Wunderlist is one of the best apps for international students as it helps you manage your tasks without forgetting anything. You can even add notes to the lists so that you don't forget the minute details.
Instarem
If you want to quickly transfer money to your son/daughter studying abroad or to your family staying miles apart or business partners in other countries, then you can do it on the same or next business day! Thanks to InstaReM, it gives you near real-time FX conversion rates on your overseas money transfers. They do not have any hidden charges and have less or low transfer fees.
AroundMe
If you are not sure about the nearby places, AroundMe will serve the purpose. Get access to an unending list of restaurants, grocery stores, historical places, pubs, hospitals, gas stations, etc. AroundMe app has various inbuilt functions such as maps, categories, distance, contact details, and so on. In a way, it is a complete guide for a student or anyone else. Without AroundMe app, the list of apps for international students is incomplete.
There are various apps for international students but these are some of the most important apps. When you want to spearhead your academic career, these apps for international students will help you to do so.