When people talk about iPhone, expectations indulge into a never ending imagination. If it is about the iPhone 8 which one is scheduled to be released after iPhone 7, all boundaries of thoughts break down. Thus people's technical expectation from iPhone which is World's leading technological incubator- Apple Inc's front line product increase. If you are taking this info as iPhone 8 rumors, you are not right. We better can tag it Probable Features of iPhone 8.  iPhone 6 is out in the market from today and iPhone lovers have already started speculating about the features of the eighth generation iPhone i.e. iPhone 8.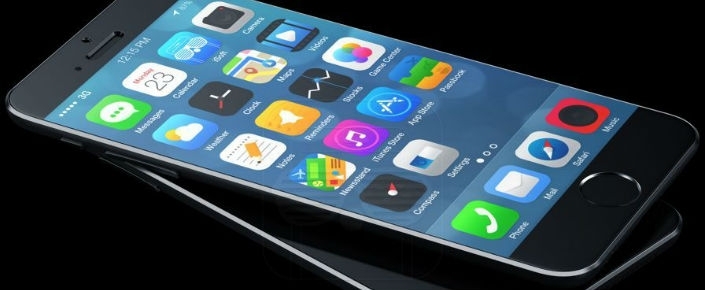 All fans of iphone are already going gaga about the sixth generation iPhone, which help us conjure a picture of what will going to happen when the far more advanced iPhone 8 will be released. However, there is still so much time left before the eighth generation iPhone can be released. Speculation bombarded around before the release of iPhone 6, though many of the speculations were right but some features are still missing from the phone and people expecting to see those advanced features in iPhone 8.
First and foremost peoples are expecting iPhone 8 to be much more sturdy and strong, and also much more unique than other smart phones. It is rumored that iphone 8 carry a 100% water resistant. Not only resistant to water, we should also like it to be sturdier so that it is not declared dead just after accidentally slipping from your hand only once.
Retina tracking sensors is a newest technology that is already available in many of the flagship Android phones. However, we did not get to see this technology even in the latest version of the iPhone i.e. iPhone 6. iPhone fans would definitely like to experience that hands free way of unlock the iphone and expect it to be integrated in iPhone 8. Since products of apple have been always known for their security features, iphone lovers are pretty sure that this feature will be present in the next generation iPhones.