If you need a regular babysitter for your children, then it's a good idea to use the services of a babysitting agency. A reliable service, such as RockMyBaby, will be able to match you up with several suitable candidates so you can then choose the one who is right for you and your family. Finding a babysitter on your own can be time-consuming and does carry certain risks with it. If you're still not sure, here are some of the main benefits of using a specialist agency.
Time-Saving: Of course it's incredibly important that you find the right babysitter for your children first time – someone they can get to know and bond with. You don't want to be trialling several different people as this will be confusing for everyone. But finding them does take a considerable amount of time and if you're a busy person this may not be something you have a lot of. That is where the agency comes in: they will have a large number of babysitters on their roster who have already been background-checked. Once they've talked to you they will simply be able to go through all the available people until they find someone who corresponds to your requirements.
Meeting Your Needs: The last point brings us to one of the other main benefits of choosing to use a babysitting agency: it gives you a chance to work out exactly what you need. You are forced to sit down and ask yourself questions such as how many hours a week you will need them for; whether you want them to live nearby so they can be available at short notice; whether you want them to be younger or have years of experience; what kind of value you would want them to have.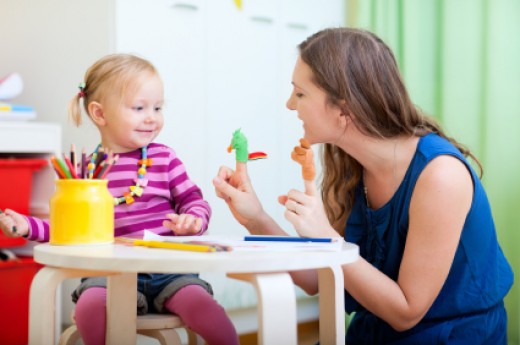 This may seem overkill for a babysitter – after all it is not as though you are hiring a live-in nanny. But consider that anyone who is left with your children on a regular basis is going to have an influence on them and you want this to be a positive one. Once you've answered all the questions you have you can feed this information to the agency and they can find you a few people to choose from. You should always if possible meet each prospective babysitter yourself before you hire them to make sure they're the right 'fit'.
Safety: It is not necessary to have any formal qualifications to be a babysitter, but of course you still want to make sure that your children are going to be safe with the person you choose. A proper agency will always carry out thorough screening of each babysitter on their roster, so you don't have to worry about this side of things. They can also, if you ask for it, provide you with copies of their background checks along with confirmation of any training they have had, such as childcare qualifications or First Aid.
Becoming An Employer: If you are just getting a friend or neighbour to babysit your children the odd time then this doesn't really apply. But if you are planning to go through an agency and hire a babysitter on a regular basis, then you are in effect an employer – and this means learning about all the legal obligations that go along with it. If you use an agency they will be able to advise you on your responsibilities, such as insurance, overtime and so on. Of course, these obligations won't be as complex as if, say, you were hiring a live-in nanny and had to think about holiday pay and so on. But it's certainly something you will need to think about and understand.
Contingencies: Of course, even the most reliable babysitter will sometimes have to cancel owing to illness of unforeseen circumstances. If they are somebody you have found yourself then it could be a problem trying to fill their shoes at short notice. Not so if you hire a babysitting agency: if the person they have agreed to send is unable to make it, then they can provide you with a replacement very quickly. This can take a lot of stress out of a busy parent's life.