When the decision has been made to speak to an independent professional GP property surveyor, tracking one down really isn't difficult. From the specialist notional rent appeals surveyor to those who specialise in building expansion works and many more besides, the market for such services has never been more extensive.
Unfortunately, not every service provider operating in this particular field can be relied upon to provide the same kind of high-quality advice and guidance. Quite to the contrary in fact, as when it comes to competency, value for money and the ability to steer clients in the right direction, the difference between competing service providers really can be quite significant.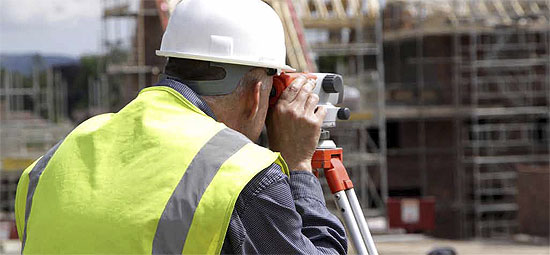 Which is precisely why it is of the utmost importance to be proactive and thoughtful when it comes to choosing which property surveyor to work with.  The good news is that doing so isn't necessarily a challenging job – it's just a case of ticking a few boxes and carrying out a few checks before making your final decision.
Be sure to pay attention to the following and chances are you'll find it difficult to go wrong:
1 – History
First up, one highly advisable check to carry out before going any further is that of exactly how long the GP surveyor in question has been in business. It is reasonable to have a higher level of confidence in a surveyor who has been operating within the primary care environment for a number of years as they will naturally have developed a genuine understanding of the market characteristics and consequently will be well placed to provide high-quality advice at a reasonable cost. This doesn't necessarily mean that those who have not been in business for very long are necessarily inept or generally to be avoided – it simply means that experience breeds a confidence in the surveyor who has many years of working in the sector. If you aren't sure how long they have been doing what they do, just ask them.
2 – Specialism
You simply must remember that the process of assessing, valuing and advising on GP surgeries is fundamentally different in many ways to advising on other property types. As such, it is of the utmost importance that you only ever work with an adviser with a background in the exact specialism.  There will always be those who offer somewhat comprehensive services including GP surgery valuation work and a wide variety of other services. The truth is though that unless this is their primary area of specialism, you might want to think about looking elsewhere.
3 – Examples of Work
Assuming that they have been in business for some time (see the above-mentioned check), it really isn't too much to expect them to provide information and evidence as to the kind of work they have carried out before. There may be a great deal of specific details that are somewhat confidential and cannot be shared, but they should at least be able to provide you with case studies that are similar in nature to the services you yourself are looking for. These may be readily available on the service provider's website, or you may need to ask for them.
4 – Customer Feedback
In a very similar vein, you are also completely within your rights to ask for evidence of customer feedback and any recommendations offered by their past and present clients. This is basically the only means by which you can gain access to completely honest and independent information on how they perform when put to the test. More often than not, if there is no feedback available directly from the source, you'll find as much as you need by carrying out a couple of web searches.
5 – Personal Commitment
A quick point but an important point nonetheless, never forget that when you reach out to a company that offers the kinds of services you are interested in, the actual job may be placed in the hands of one of any number of key members.  The simple fact of the matter is that if you are adamant that the person you are speaking to be the person that works with you throughout, look to establish that this will be the case.
6 – Value for Money
Finally, be careful not to fall into the trap of confusing low prices with value for money. The reason being that while it never makes sense to pay more than necessary, you will also regret underpaying and receiving poor quality advice which may well have long lasting consequences. Generally speaking, the longer any given GP surveyor has been in business, the better the advice they offer and a stronger their reputation, the more you can expect them to charge for their services. This doesn't necessarily mean that you have to pay a fortune to obtain good quality advice and assistance – it simply means you cannot expect to benefit from outstanding advice if you are willing only to pay peanuts.