Businesses of all kinds are discovering the advantages self-storage facilities offer them.  Whether you are storing sensitive documents or lawn care equipment, chances are a storage facility can meet your needs.
Renting a self-storage unit for your business allows you to:
Eliminate the need to expand your present location.
Reduce clutter in the office, or open up additional retail space.
Store extra retail or seasonal inventory.
Access your belongings easily and conveniently.
Exercise control of access to your storage unit.
Other than storing your business essentials in your home garage, using a storage unit is likely your most inexpensive and safest option.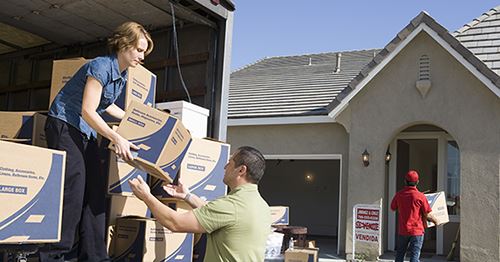 Storage Tips
The two biggest considerations for storing your business assets are convenience and safety.  Now that you're convinced of the utility of a storage unit, following are some tips for keeping your things organized and protected.
Pick a conveniently located storage unit.  You might find a better deal on a facility located a little farther away, but consider the time and expense of getting there.  Is the tradeoff practical?
Choose the unit size that fits your needs.  Although you may be planning on using the unit for a short period of time, this often becomes a long term solution.  So choose a unit size based on your long term needs.  Also consider if you need a unit easily accessible by vehicle.
Choose a secure facility.  If you are planning on storing sensitive documents or materials, make sure you choose facilities with restricted access areas.
Inventory everything stored in your unit.  Update your ongoing inventory as you add and remove items.  Keep a copy offsite for insurance purposes.
Put up shelving.   Avoid stacking too many boxes on top of each other.  Shelving ensures your belongings are easy to access.
Look into climate controlled spaces.  Although this will cost more, it pays off in the long run.  A steady temperature prevents yellowing, mold, rust, and other damage to your business assets.   Anything sensitive to temperature extremes should be stored in a climate controlled environment including photos, furniture, important documents and equipment, such as computers and printers.  If you expect to use your unit as a part time office, or simply use it on an ongoing basis, climate control is a must have.
Mark all boxes clearly.  Use boxes of the same size for uniform stacking.  Keep all related materials or records together.
Pack your assets efficiently.  If you're storing equipment in your unit, care should be taken to prevent damage to computers and the like.  Preferably such items should be boxed with the remaining space filled with packing material.  Take care not to store heavy items on top of lighter ones, or stack heavy items above eye level, where they may fall and cause injury.
Put seldom used items to the rear.  How often you need to reach an item should determine its location in the storage unit.  How often do you need to reach that trade show equipment? If not often, store it out of the way.
Choose the right lock. It doesn't matter how neat and efficient your storage unit is if everything ends up stolen. There are many types of security padlocks. Choose a sturdy lock that works for you and fits your needs.
Businesses are becoming increasingly aware of the advantages of utilizing storage units.  If you find yourself running out of space at the office or just need a place for all of your equipment to call home, perhaps renting a storage unit is the solution.  If that is your situation, hopefully the above tips will benefit you.