As marketers, we're constantly thinking up creative ways to get our message out to existing and potential customers; whilst also ensuring we get good results from our efforts. SMS Marketing is an essential ingredient for any successful marketing campaign with 98% of messages opened within the first three minutes of delivery, for business, the impact of text message penetration is now greater than ever before. According to www.searchenginejournal.com consumers who are sent text messages have a 40% higher conversion rate than those who are not sent any text messages.
SMS marketing helps you connect with your existing users, while also potentially allowing you to make new customers. With smartphone use increasingly daily, forward-thinking businesses are looking for ways to make their business mobile friendly. SMS is a tried, tested, reliable and has been around for over 20 years. SMS is one of the lowest cost, direct and genuinely high revenue generating ways to market your business.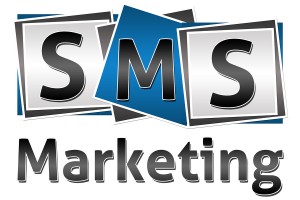 Below are 4 top benefits to SMS Marketing:
It Immediate
Cutting out the time spent designing and planning a campaign means that, as a business, you can respond almost immediately to events in your industry. Sending an SMS message to customers takes no longer than if you were to send a text message to one of your friends, not only freeing up your time to focus on other areas of the business but, you can also guarantee that it will be seen.
Cost Effective
SMS campaigns are affordable for all budgets no matter what size, but will see a healthy return on investment.
Build meaningful conversions
Marketing today has a lot to do with building meaningful relationships with your customers. Engage, listen and interact. Anyone who reads a social media blog will know the importance of building engaging relationships with your audience.
Offer customers the opportunity to respond to your SMS campaign to build better engagement.
Customers love it
A recent survey suggested that 72% of customer would rather receive communications from a company by SMS compared to email. SMS is a really simple and accessible way of engaging with each other.
With 8.6 trillion text messages on average sent each year, SMS marketing is the most direct channel to reach current and potential customers.
For more information visit www.sendmode.co.uk or give us a call on 020 3411 4464.