Usually, children's birthday parties are not extravagant events, so one doesn't need outside help to organise them. However, when you plan to throw one on a larger scale, you may require the help of experts in order to ensure that all guests leave happy, especially if it's your first time organising a party of such a scale. Below are a few essential tips that can help you organise a successful birthday bash for your child.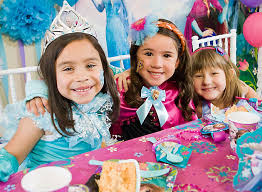 Whether you are planning a small birthday party or a huge birthday bash, the rules for party planning are all the same. There are three main points that you need to consider when planning: –
Firstly, you need to think about whether you are opting for organising it on your own or hiring a party planner.
If you are doing it yourself, then the first thing you need to consider is decoration. Usually, parties have banners and balloons. You can use colourful decorations to make it more appealing, especially to younger children.
If you are planning to hire birthday party planners, then you need to decide whether you want to share the burden or you want them to handle the event independently. Sharing the load would mean that you take the decisions, and the party planners execute it. Usually, party planners are flexible to your requirements and can serve as assistants. But, if you want them to handle it completely, then they would be able to manage each and everything as well.
The second focus point would be the food. Though there would be both adults and children present, a birthday party is always planned prioritizing kids' needs. You need to make sure that the food choices you make are kid-friendly. Also, the presentation of the food should be in a manner that is attractive to kids. You can prepare the food yourself, or you can hire caterers experienced in preparing food for children's birthday parties. Usually, a birthday party planner knows good caterers, and may even bag you good discounts.
And last but not the least, comes the entertainment factor. At the end of the day, you want kids to enjoy the party. If you don't have activities planned, the kids may get bored. This is also the most challenging task of the whole planning process. If you are hiring party planners, you don't have to worry too much about this. But, if not, hiring a magician or arranging fun games and dance activities are some ideas you can use.
Regardless, a party planner would have everything in place for you. So, if you are arranging a party for the first time, hiring a planner is highly recommended to save yourself the stress. Although, doing it yourself is easy if you plan it properly. A few basic tips to part with are: avoid last minute preparations, and start planning three to four weeks in advance so you have everything in place.
Hope you put together a great party!