There has been increased awareness among people about waste management. This is evident from the activities undertaken for disposing waste in a more healthy and safe way so that it does not affect the environment adversely.  Waste management is now big business that is handled by large companies with adequate infrastructure and resources to handle waste safely. Waste generated from domestic and commercial sources like industries are accumulated and collected by waste management companies to ensure its proper disposal.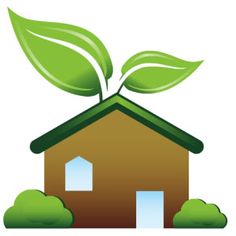 Attracting Entrepreneurs
The immense business opportunities in waste management has attracted companies like Fred B Barbara trucking that has become a major player in the waste management industry. But besides making money, the company is helping to build a safe and healthy planet by disposing wastes in a scientific manner. The company belongs to the group of companies floated by Fred Barbara, the renowned investor who has changed the face of the business of transportation and has dared to venture in the areas of sanitation and waste management. Their foray into the environmental segment, to which waste management belongs, has encouraged many other companies to follow suit.
Source of Strength
Having the knowhow of the best methods of waste management and with heavy capital investment supported by adequate infrastructure and resources, the company has set new standards in waste management. Recycling waste materials is the main area of operations and landfills are also done with proper care and precaution so that the activities add value to human lives and the environment. All efforts of the company in waste management are directed towards long term sustainability of the environment.
Organized Efforts
Although proper waste management is the responsibility of all, the activities have to be channelized through organized companies who have the ability to handle waste in the best possible manner.  In the domestic area, waste generated from households is collected by local authorities who can arrange for its disposal provided they are equipped properly to handle it. Similarly, waste generated from industries, leaving aside liquid waste can be accumulated in designated scrap yards to be finally handed over to companies like Fred B Barbara trucking to ensure that the disposal meets with all requirement of environmental safety.  The method of handing over waste materials to the waste management companies is no less important for its proper disposal. All accumulated waste has to be segregated into various categories like hazardous and non-hazardous items. These are then to be sub-divided into other groups for recycling, incineration, chemical neutralization and landfills so that there is no risk of improper disposal.
Handling Large Volumes of Waste
Volumes of waste generated daily keeps on increasing as industries target more production and households use more varied items to keep in tune with modern lifestyles.  Since space for accumulating waste is always limited, the role of waste management companies becomes even more important. Unless these companies remove waste materials regularly, industries would find it very difficult to operate.
As waste management companies do business with waste so also the industries warn some revenue by selling it. It is a win-win situation for all.