If you want to ensure that your tiles remain as good as new, you need to know some basic tile management tips and tricks
Have you just had some new tiling work done in your home? Or are you planning on doing some tiling work soon and just want to know what it will take to keep those great new tile clean and spotless? Or maybe, you have had the same tiles for so long that they have begun looking old and dreary and you want to give them a new lease of life? Whatever the case may be, the good news is that keeping your tiles clean is not as difficult as you may imagine. It can actually be quite easy if you have the right techniques in mind to clean the type of tile that you have. As you would expect there is some not-so-good-news as well. You will need some elbow grease to get the job done as well as you would imagine. Of course there are some shortcuts that will be available to you including finding someone to do the tile cleaning for you, or maybe buying a machine that can help you do the cleaning, but at the end of the day, doing the job with your own effort can be quite satisfying and to some even therapeutic. Below are some of the tips, methods and techniques that you would use to clean your tiles.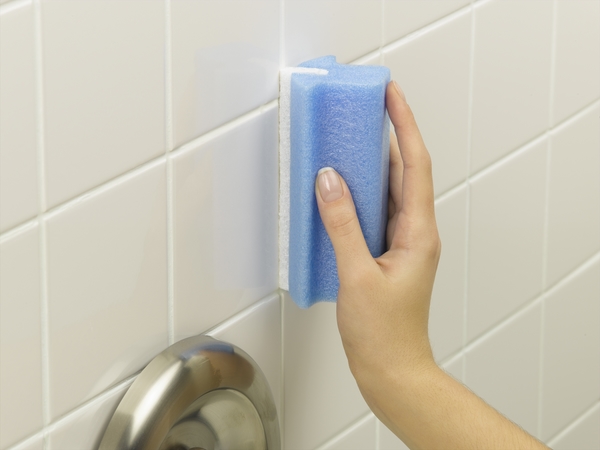 Whether you are talking about a mosaic backsplash tile or a pearly, white, ceramic bathroom tile, basic tile cleaning will dictate that, you first of all do some basic cleaning of the tile. This means that you have to consider the type of tile material that makes up your tiles and then clean them accordingly. By and large, the process is simply to start by sweeping or vacuuming the surface of the tile if it is a floor tile or by wiping down the tile with a moist cloth, especially if it is the smooth type of wall or backsplash tile. If the basic cleaning technique yields a clean looking tile then you are in luck, but it likely that you are reading this article because your tile needs a lot more TLC. Then read on for the next helpful tip.
Next, for the floor tile, mop the tile with some warm water and a clean mop to ensure that you don't transfer more dirt onto the floor. For a wall tile, you can use a clean damp cloth from some warm water to clean the tile. This step should yield you good results but if it doesn't and you need even more help then you had better have some details further before you can do anything else. As mentioned earlier, the type of tile that you are cleaning or dealing with is very important to know. For example, if you are dealing with a ceramic tile, your cleaning technique will be slightly different from a travertine floor tile or a glass tile for that matter. Knowing the type of tile shall dictate if you need special help to get rid of the stains that you probably have on your tiles. The next article should give you more information on how to get rid of the stains on your tiles.