Every year, the procedures of buying a car normally change due to various factors such as the market behavior and the economic status. Whenever buying a car, rushing to the nearest dealership to buy a car right away, isn't ideal. Just as in anything, before making a purchase, research is very essential.
In this article, we will share simple, yet very important tips on buying a car, and ways to make sure you avoid buyers remorse.
How Much Can You Afford?
The first thing that you need to consider is the amount of money that you can afford to spend on a car. Most car buyers make a mistake of budgeting for the car without including the maintenance costs. In fact, poor budgeting is the main reason why some people buy cars then sell them at a loss since they cannot maintain them as required.
So, before you buy it, make sure you are aware of the associated costs such as insurance, repair, maintenance plus fuel. It is not just a matter of familiarizing yourself with the extra expenses; you must make sure that you can afford them plus the price of the desired car.
Pay For You Car In Cash, Or Apply For A Loan From Your Bank
If you can pay cash for your car, that would be perfect. If not, that's totally okay. Talk with your bank in advance to see if you can qualify for an automotive loan.. You can generally get more affordable rates if you go through your bank.
What Are Your Needs?
If you get approved for your automotive loan, you are going to want to be thinking about the type of car that you would like to drive. Don't make the mistake of overlooking a used car.
If you like the body style of a brand-new car, keep in mind that the model that came out a few years ago probably has the same body style. If you are willing to buy a car that is a few years old, you may easily save thousands of dollars.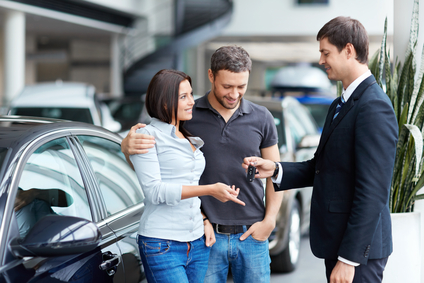 Do Your Research Online
Take your time, look online, and do plenty of research. You can look up statistics on different types of cars. This will give you the opportunity to see what other owners are saying. In any instance that you find customers complaining about a certain vehicle, or you stumble upon low customer ratings, make sure you avoid those types of cars.
Such cars are more likely to waste your time and money on frequent repairs and maintenance and this is certainly not a ideal situation for any buyer.
Online research can also give you the opportunity to check out reliability as well as fuel mileage. Make sure that you buy a car that you can actually afford to drive. With gas prices going up, the last thing that you want to do is to own something that doesn't get excellent gas mileage.
Ultimately, when researching cars online, try to find cars that guarantee client satisfaction through their engines, body, durability and brand name.
Consider Your Needs in an Automobile
Now, you need to think about the needs of your family. For example, if you have a wife and three children, you probably don't want to drive a coupe. You may be able to get by with a sedan depending on the size of your family. You may also want to consider a minivan or a full-size SUV. It all depends on the wants and needs of your family.
What About Insurance?
Talk with your automotive insurance agent before you buy a car. Find out which type of car is going to be the most affordable to insure. Make sure that your car has the necessary safety features that will not only keep you safe; they will also lower your insurance rates.
Additional Tips
Knowing the exact type of car that you wish to buy will come in handy when you're shopping for a car. Your selection process should depends on how you will use the car. You can find many online companies that sell different types of cars and it does not cost you anything to go through these sites plus the user testimonials and reviews.
However, do not let your mind be convinced by the user reviews you find on the same sites where you wish to buy the car. This might be a marketing strategy to attract your attention, rather than real, unbiased reviews.
A great solution to finding real genuine reviews from unbiased consumers, would be to visit online automobile forums where different car owners narrate their experience with various dealerships thus giving you a wider perspective of what to expect when you buy from a particular company.
Now It's Time To Go Buy Your Car
After you have done your research, you can head down to the dealership to start shopping for the perfect car. For the most part, you should be able to find something that will meet your needs right away, assuming you did all of your homework/research before hand.
Featured images:
License: Royalty Free or iStock

 

source: http://www.depositphotos.com
Sarah Peters is a blogger from New York, who provides marketing services to various Automotive companies in the U.S such as CarintoMoolah.com, a company that buy old cars from the general U.S public.