Kusadasi is one of the most popular touristic spots in Turkey with its fascinating bays, virgin beaches, historical richness and exceptionally mild climate. Because of many reasons, if you are in Turkey or planning to come, we strongly advise you not to go back without seeing Kusadasi and spending some quality time there. Most people think that Kusadasi is located within the borders of İzmir, which is wrong. As opposed to popular belief, Kusadasi is one of the districts of Aydın.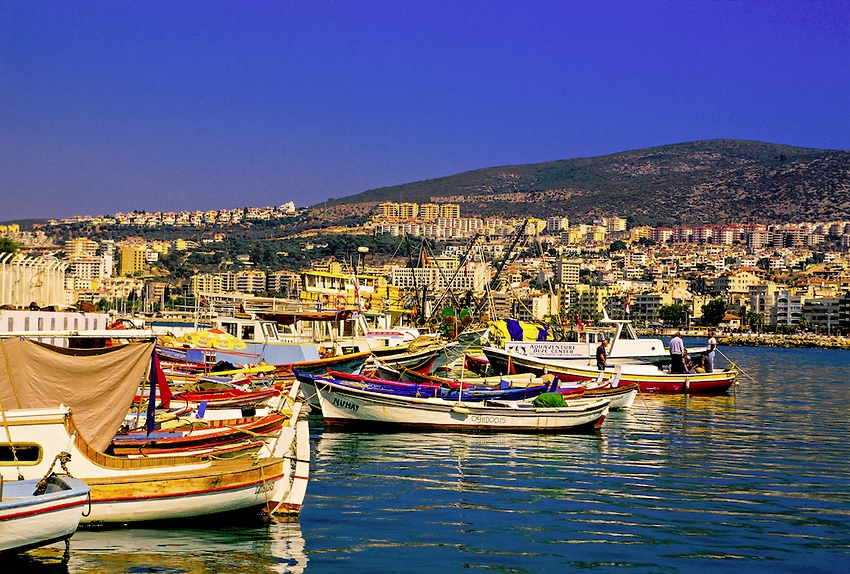 Thanks to its abundance of historic areas and cultural richness, Kusadasi welcomes its domestic and foreign tourists not only in the summer months but also in other months of the year. If you are a loyal vacationer of Turkey, you would have noticed by now that Turkey is a fertile country which is full of areas very much alike Kusadasi where you can make a perfect combination of historical and sea tourism and utilize your holiday in one place.
If you think that Kusadasi is all about the triangle of sea, culture and historical texture, you're wrong; Indeed, Kusadasi has a lot more to offer. Therefore once you are in there, make sure to spare enough time. Because when you get there, you will be encountered with life's rich flavours by any measure in Kusadasi: From its vivacious nightlife to different types of hotels meeting all the demands and of course plenty of restaurants… In this very article, we aimed to give you basic knowledge about Kusadasi but one of our main points here is to give you some tips about how to make it possible and see all those places in your limited time.
The chief point is -regardless of the size of your travel group- we recommend you to obtain a private car which suits you and meets your demands so that you can travel around with it without facing any trouble. Once you get there, finding an economic car in Kusadasi is not an issue. Also, contrary to what is believed, the rental process is not difficult or draggy.  By saying that, if you walk to the centre, you will frequently encounter with lots of rental companies in a row. We recommend you not to reach a decision in the first rental company you popped in, but negotiate with at least three car rental companies in order to make a comparison.
If you intend to pick the right car for you, giving clear instructions to the rental company is a must. You may briefly inform them about your budget, the number of passengers, and your luggage (in order to determine how much space do you need in the trunk) and of course your potential travel route. If you give the car rental company this information, it will be easier to find the best car that satisfies your expectations. Once you find your economic car in Kusadasi, travelling between all those places around that are worth to see will be so easy and fun. If you make good choices while picking your rental car, you will save so much time and money.