PBX phone systems can be expensive units. Their prices range from $2,000 to $200,000 and are sold often with Maintenance Contracts. Maintenance contract claims to provide free replacements of parts along with free-labor cost for that repair. Some contracts include a guarantee of rapid response time. They seem parallel to 'extended warranties.'
Is it a necessity?
It is not compulsory to purchase maintenance contract along with the phone system installation. Actually, brand new system component failure is low. All new Avaya PBX system includes warranty coverage for one year.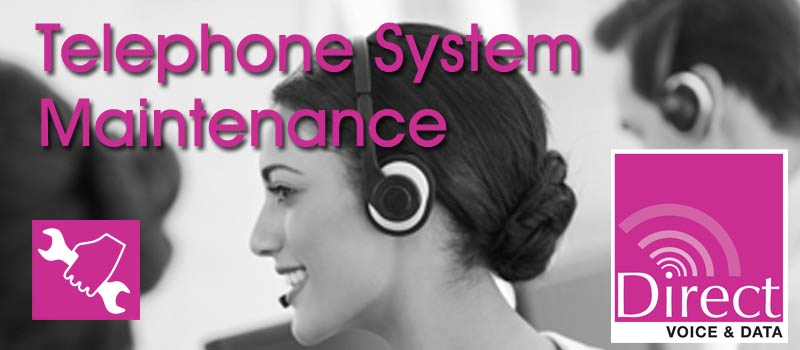 Faulty component gets revealed in the first year. In addition, any irreparable damages, due to lighting get covered under business insurance policy. Many companies sell maintenance contract, even after the system gets a little old. It is not obligated to purchase maintenance coverage from a provider that sold the system.
What is covered in new telephone system maintenance contract?
It is one year contract that gets renewed, if you desire
Technician will visit onsite in 8 hours to repair minor faults and in 4 hours for taking care of major errors
New parts to replace old faulty hardware
Free software upgrades
Unlimited phone support
No labor charges
Unlimited remote programming
If you are unsatisfied with the existing maintenance provider, then switch maintenance services.
Maintenance telephony service for existing phone system includes –
A detailed audit of your existing communications
Indentify more information about your business challenges
Suggest potential cost-savings and productivity enhancements
Check your system programming to make necessary alterations
Clean and backup the data to enable efficient operation
Reasons to have maintenance contract
Peace of mind – It is vital for organizations to have fast and efficient maintenance support. Therefore many business owners prefer to pay monthly flat fee without any concern about costly surprises. In addition, if your business is totally reliant on PBX uptime, then maintenance agreement is essential. Otherwise, your entire money generating activities can come to a halt, if the phone system experiences downtime.
Budget and savings – The telephone maintenance cost aligns with its operating cost budget. In case of, major failure the annual maintenance package will cover it. Thus you save a lot on this expensive unplanned system crash.
Priority service – Maintenance contract provides you the status of preferred customer. Thus you get fast response service time in case of emergencies.
Free phone support – Maintenance client does obtain over-the-phone support free for troubleshooting phone issues.
Monthly technician visits – Onsite technician visits every month ensures the smooth running of your communication system. Faults can be detected early and resolved, even before they occur.
Database updates – Databases software records system needs. A maintenance contract covers this step to keep business database updated onsite. Moreover, maintaining a database off-site is essential for disaster recovery purpose.
Cost calculation for system downtime
Tangible costs (missed sales, conversion rates, number of enquiries, staff salary and more) for downtime of communication systems can be calculated easily. Intangible costs (how it affects customers and staff morale, how many customers you may lose and more) are difficult to assess, because you cannot put money value on it. While making downtime calculations, you will find out that a smooth working business phone system is valuable.
Monthly maintenance contract cost can vary because it depends on the response time and telephone system size.