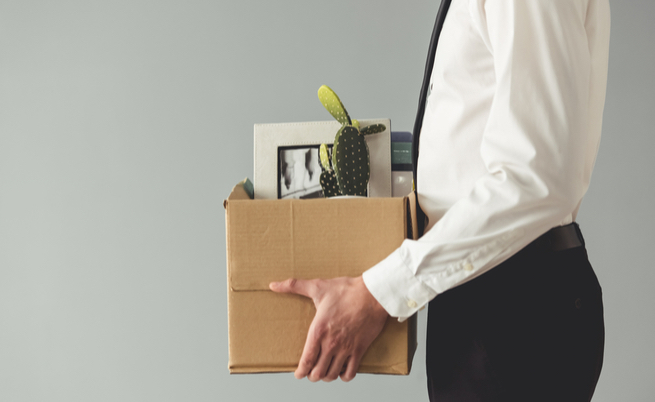 Generally, when an employment comes to an end it is finished amicably and there's no need to make a claim against the employer. In some cases, however, an employee may have grounds to make a claim in an employment tribunal. If a dismissal is such that it leads to an actionable claim, then it will have been either wrongful or unfair.
Both categories of dismissal are quite different from each other. Whilst bringing a claim, however, it is a common practice, to argue for the claim to be both either wrongful or unfair.
Alternatively, constructive dismissal is said to occur when the employer does not dismiss the employee. In this case, the employee resigns and is able to show that the resignation was made because the employer breached the contract. Therefore, a constructive dismissal could be a wrongful dismissal or an unfair dismissal.
This article will take a closer look at the three types of dismissals and differentiate between them.
Unfair dismissal
Firstly, unfair dismissal, which is stipulated under employment law UK as a "statutory claim available to employees, who believe they have been dismissed unfairly or unreasonably by their employer".
Therefore, your dismissal is likely to be unfair, If your employer did not follow the organisation's formal disciplinary procedure or did not have a fair reason for dismissing you.
You may also be able to present an unfair dismissal claim in an employment tribunal.
Potentially fair reasons for dismissal
Below are some of the potentially fair reasons your employer may state, which cause them to terminate your job. These include:
your conduct;
a reason related to your capability or qualifications for the job;
because of a redundancy;
because a statutory duty or restriction prohibited the employment being continued;
other substantial reason, which justifies the dismissal.
Even with a potentially fair reason, however, an employer should follow a fair and reasonable process before terminating an employee. Importantly though, only those employees who have been under employment for a certain 'qualifying period' with an employer (currently two continuous years) have the right to present an unfair dismissal claim.
Nonetheless, there are a number of exceptions to this criterion, which include employees dismissed :
for asking for flexible working;
after they have blown the whistle;
for trade union activities;
for performing a health and safety activity;
after they had applied for maternity, adoption and paternity leave;
because they were on any maternity, adoption or paternity leave.
Wrongful dismissal
Under employment law UK, wrongful dismissal is defined as "a dismissal in breach of the employment contract, namely dismissal without notice or with less than the statutory or contractual minimum period of notice."
Therefore, if an employee makes a claim for constructive unfair dismissal, it is usually implied that there's a claim for wrongful dismissal too, as the resignation (effective immediately) was made in response to a fundamental breach. Wrongful dismissal claims are for the resulting loss.
There are circumstances, when an employer is able to justify the dismissal without notice, such as when the employee has committed gross misconduct. Furthermore, there is no qualifying period for presenting a wrongful dismissal claim – they are normally made where there is a breach of contract.
Such a breach of contract could be due to the employer's decision to take unfair disciplinary action, failure to investigate harassment and victimisation complaints, or failure to provide a safe working environment.
Whilst wrongful dismissal claims can be presented to a tribunal within three months of the dismissal, these claims are capped at £25,000. The tribunal awards damages, which are generally based on salary and notice period benefits. Also, the legal costs for such claims can be recovered if the claim is taken further, up to a county or High Court.
Constructive dismissal
Constructive dismissal, as stipulated under employment law UK, is said to occur where an employee offers to resign from their job in response to the employer's conduct, which in turn, must amount to a fundamental breach of employment contract.
Therefore, the employee's resignation is viewed as an actual dismissal made by the employer.
However, the employer's fundamental breach of contract could be one or a number of incidents, for example:
being suddenly demoted, for no fair reason;
not being paid on time;
unreasonable changes to an employee's role without appropriate consultation;
being bullied or harassed by other employees;
falsely accused of misconduct like theft or arson, without a proper investigation.
Generally, constructive dismissal is said to occur when an employee feels that he or she may have been given no option but to offer their resignation from their job.
Furthermore, it is up to the employee to prove that their employer committed a serious breach of contract, and therefore, they were unable to continue in their role. Constructive dismissal claims are quite difficult to prove in front of a tribunal, so many employees make a claim for either wrongful or unfair dismissal instead.
Summary
To sum up, wrongful dismissal is a breach of contract claim. Alternatively, unfair dismissal is a statutory claim. While the former only concerns whether the contract of employment was breached, the latter determines the overall fairness of the dismissal.
There are several elements to consider before making an employment tribunal claim. Therefore, it is advisable to take employment law advice from a reputable solicitor before you decide to pursue a wrongful, unfair or constructive dismissal claim.