The process of educating employees plays an integral part in companies' development. The corporate world has introduced into its life various forms of learning allocating for that purpose a certain amount of time and budget. The very fact of effectiveness of corporate learning has not been argued a lot recently, however the transformation of learning into eLearning still raises a lot of questions. The most popular among them is why this "e" letter in front of "learning" makes it more advantageous when it comes to business course management system.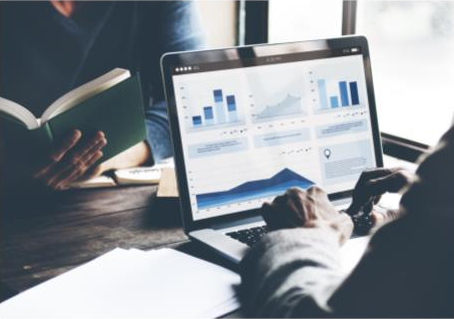 The Impact of Historical Development
While analyzing the evolution of corporate learning programs the development of business management itself should be also taken into consideration. Business management evolves not only in terms of accumulated knowledge but also in terms of areas of application. Thus stock exchanges go online and business models are now built in Excel. As a result a number of tasks are better to be trained digitally as this is how they need to be completed in real life.
Business Management Specifics
Every discipline has its own specific features and so does business management. Unlike many other subjects in business management you need to get instant recurrent results and analyses (an evaluation of your responses) to be able to learn whether you are doing the task in a right way. Be it finance, marketing or time management there is no point in an exercise if you just receive the result whether you did it right or wrong or final feedback whithout a thorough examination of every step. Online programs are much more effective in accumulating analyses of all your actions during the training.
Technological Advances
The pace of digital world development is accelerating every day. New technologies open new possibilities for the training programs. Online courses for business management can be taken to a whole new level thanks to the technological progress. Employees can experience digitally the real life challenges as if they actually were to overcome them. The abundance of technologies leads to a great variety of possible educational formats. All kind of courses can be included in the programs: simulations, business cases, oral or listening exercises, soft imitations, etc.
Cost Saving
The last but not the least is the issue of cost saving. And it is not only about money. Digital training programs would save you a lot of time and efforts. Now there are a great number of platforms for eLearning that can be customized according to the needs of your company. The employees can choose the time for learning so that it would not interfere with their working process. The trainers will also have a lot less of offline mentoring so that they can focus on most vital duties.
All these factors are just a small sample of a huge population of arguments to become in great favor of tranferring learning into the digital sphere. The transition can be done step by step from offline business training through blended learning to eLearning. And the success will not make you wait long.