Driving is one of the most popular practices of people today. But do you know? A major chunk of people who are into driving regularly make certain driving mistakes. People are however their defensive best in such situations trying to brush off by stating "it's not me". But it is important that you get a reality check done and understand that it is you who is making the mistakes. Nobody is trying to blame you so don't worry, but it is important that you understand where you are going wrong and refrain from doing the same. Helping you know that we guide you about the most common driving mistakes.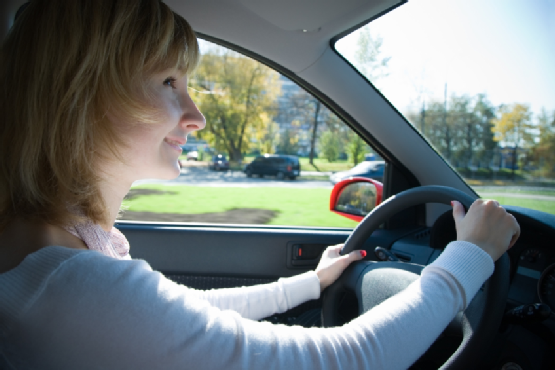 Driving Too Fast Helps You Reach Your Destination Faster – This is one of the most common misconceptions that people believe. Increased traffic is one of the major reasons why no matter how fast you drive you will get stuck either in traffic signals or crammed in the midst of a fleet of cars. Driving in high speed will help you reach your destination approximately10 minutes before the scheduled time. After battling it out with traffic signals, other cars and risking the chances of an accident, you reach your destination just 10 minutes before. Now you decide whether all the risks are worth it just to get a 10 minute window.
Distractions while Driving – Hogging your favorite hamburger is enough distraction that keeps your eyes off the road and in what goes down your mouth. Eating junk food is not the only distraction; the most common of all distractions is talking on cell phones while driving. This leads to fatal accidents because even if your eyes are on the road, your attention is on the engaging conversation that you are entertaining. Whether it is a client call or call from your wife, avoid it while driving.
Driving with Loud Music for Company – Loud music helps you to have a pretty happening and chic driving experience. Little do people realize that this steals your attention from the road and more towards the peppy music. Music is the common getaway for people during a boring drive. But your security is a lot more expensive than a few hours or minutes of boredom, isn't it? So why take chances!
Speed Limits that You need to Follow – There are certain speed limits that every driver needs to follow. When driving on highway, there are several lanes segregated as per the speed in which you want to drive. The other rules that you need to maintain are the restriction in blowing horns outside hospitals or schools. Slowing down the pace of your car when driving in crowded areas. It is mandatory to make way for the pedestrians first. Following these rules are important but unfortunately many people make the mistake of not following them.
Traffic Rules that You Tend to Forget – Traffic rules are extremely important in ensuring that the flow of traffic is smooth. So if you wish to avoid accidents, then it is important that you brush up your knowledge on these traffic rules. Driving instruction school is the best possible place to get the right education and knowledge on the same. Many people feel that some of the traffic rules are too trivial to be followed, like for instance overtaking when taking a U turn.
Now, how many of you still believe that you don't make these common mistakes and fall in the "it's not me" group?
Author Bio – Kristina Louis is an ardent lover of cars. However, she realizes the importance of safety measures that needs to be kept in mind when driving a car. If you need a reminder of these safety steps, get in touch with a driving instruction school.