Nowadays, the concept of CRM is quite clear for many companies. Such systems influence the activity of any types of organizations a lot.  Regardless of the size of your company and the filed you work in, CRM programs will be able to improve communication with your clients, your business deals and sales. Thus, if you have a deeper understanding of your customers' requirements and wishes, you can run your business more profitably. Due to bpm'online, whose CRM products give the great opportunity of increasing the level of customer trust and service. CRM systems contribute to establishing strong customer relations that will lead to higher rates of customer retention and will have a positive impact on your profit. Generally, you can distinguish 5 main key points of CRM programs that affect business.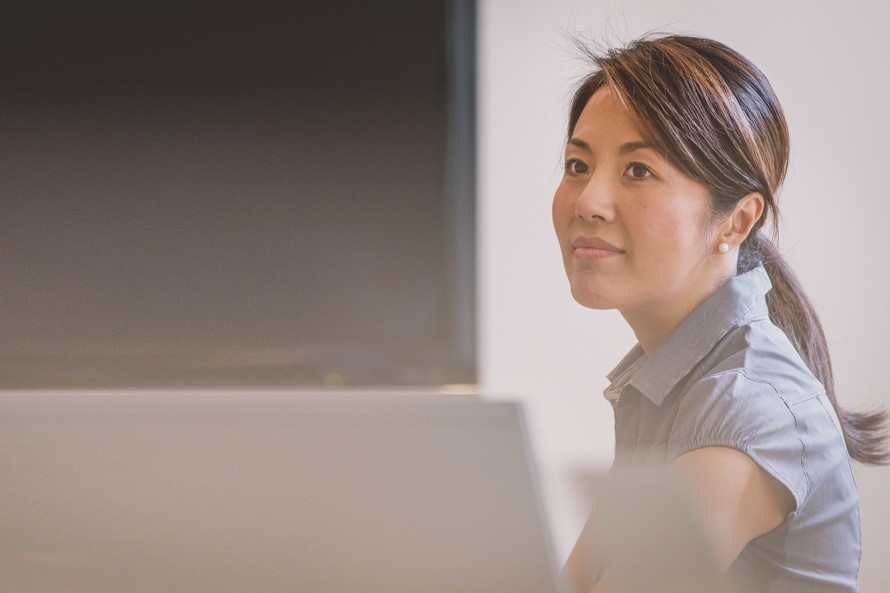 Trouble-free Access of CRM Programs
The reason for such great popularity of CRM is explained by the necessity to access the software anywhere from all devices. That is why, the ease of use is the main benefit of CRM programs. It is no longer necessary to spend all day in front of the monitor to have access to the software. Nowadays, it is available from various gadgets, which you can take with you anywhere. CRM by bpm'online is popular also due to the following facts:
The employees of your company can always stay in touch with each other and clients. According to statistics, about 48% of software users prefer working with this program on a smartphone and 45% of them – on their tablets. The access to the mobile CRM significantly increases the efficiency of your business;
Mobile CRM programs can be used online and offline. It also accelerates the pace of your sales activities.
Another important benefit of mobile CRM apps is that your reps can use the app offline as well. All the input data will be synchronized when you get back to the online mode. It saves time for other deals, which can bring profit to your business.
Simple Installation Process of CRM Programs
About 85% of companies do not see any benefit in using such systems because they don't know how to properly handle them. These sales reps often say that CRM is too troublesome to deal with or it takes too much time to adopt. Still, the usage of the cloud programs will accelerate the speed of implementation. It is wrong to say that the installation of this software is a complicated and a long process. Essentially, you don't need anything except stable internet connection. Therefore, you can start working with CRM programs by bpm'online as soon as you logged in the system. You won't face any difficulties while working with it. The installation and data migration can be done remotely. The system updates also won't cause any difficulties either.
Advanced Integration and Flexibility
To ensure that CRM meets all your business goals and contributes to its development, it has to be customized and integration-oriented. Some programs provide open access to platform configurations. The best choice is the program that is understandable for inexperienced users. You don't need to have special knowledge to work with it. There are some other points you need to take into account when choosing CRM:
it's better to prefer the software that can be configured in accordance with requirements of your company;
CRM is compatible with other programs you work with.
It is useless to purchase CRM program that can't integrate all you email boxes into a single working space for you to manage them. Compatibility is one of the main qualities of effective CRM.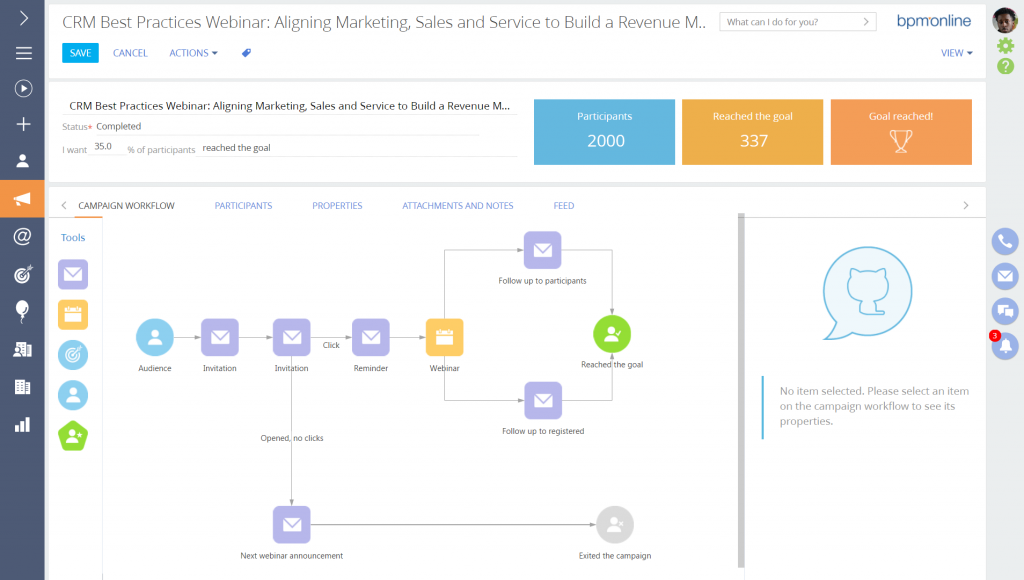 Reasonable Prices
Evidently, large companies can afford big investments in automation technologies while the smaller ones can't. Bpm'online offers reasonable prices, which will satisfy the requirements of both. As a rule, large enterprises invest significant amounts of money into one-time purchase. Small companies choose online CRM that provide regular work and smaller costs. The pricing pattern of cloud CRM programs is beneficial for any organization.
High Security
There is a point of view that online CRM programs can't provide the necessary security level to all the important information that they store. Due to this fact, certain companies preferred on-site versions. The number of such companies reached 51%. However, such reasoning for on-site deployment is no longer relevant. For example, bpm'online offers programs only with high security level. Don't forget, that CRM suppliers bear responsibility for all information you provided them with. Respectable application allows saving the most important information on the remote datacenter. Cloud based solutions have extremely high security level, so they are almost impossible to hack.
In conclusion, CRM programs have more advantages than disadvantages. You need to specify the most important features that will bring more benefit to your company when choosing software. Such programs will be the best option due to their favorable price, quick adoption rates and trouble-free access.