Oktoberfest is known as the biggest festival of the world. A festival so huge, not everything can be as hyped?
Beer has never been my concern for enjoying a festival and doing nothing much but drinking up. I and my husband were travelling to Bavaria along with my sister in law. We had to stay in a military resort and it was the time of Oktoberfest-a shuttle service was provided to the guest staying in the resort to and from Oktoberfest opening weekend.
We sat in, as there were three seats vacant and seemed like it was fate. The grounds of festival near Munich center seemed pretty festive and so we headed to Theresienweise. We were warned on our way to the festival about people returning and puking in the bus.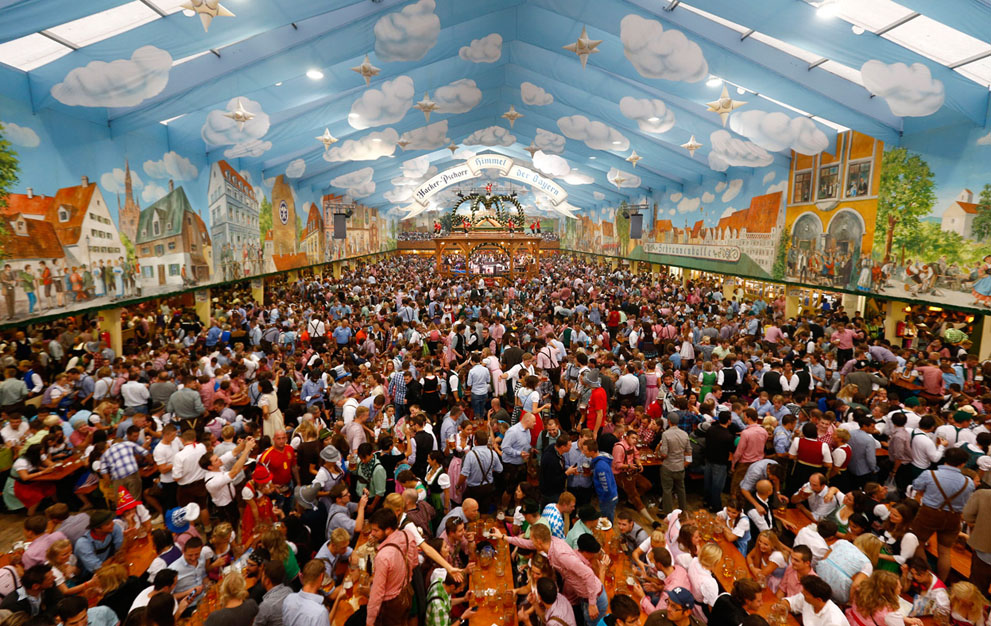 The Opening Weekend:
This festival lasts a total of 16 to 18 days, starting in September and ending in October. The festival starts with a parade featuring marching band from different Bavarian villages. We participated in the parade but not to our likings-the temperature was too high for us to bear and we gave up on the parade after an emotional participation of two hours or so. It seemed impossible reaching the Paulaner tent, even though the crowd was still participating in the parade.And just to add to your knowledge; participating in Oktoberfest Celebration does involve wearing their authentic Oktoberfest dress. Check the lederhosen for sale for an offer worth package.
Outside Drinks Are Not Allowed:
Beer is the major focus of the festival. If your get inside the tent, make sure you drink all of your beer. If you don't drink beer, you shouldn't be in the tent as you will not be able to take anything to drink from outside. The tents are well guarded with security guard to ensure nothing goes against rules. Due to this policy, I had to leave hands of my husband and stay outside until he returned.
The Crowd:
The humanity crush inside and outside the tent is equally bad. You have to lucky enough to get a seat inside the tent, and if you ever try switching places-you will lose the chance of even find one. My husband had to reach out in every tent to find a place, and wasn't able to find beer for five hours. You need to be early for everything in the festival, beer tent or any place for sitting, you have to be early.
Washrooms:
Beer tents are the only places where you will find restrooms. There might be available someplace else, but this is all that I could see. You will have to plan ahead for everything, try doing a thorough study and reviews of read through the people to know here you're heading and what you will do.
The Vastness:
Oktoberfest is known to be the largest festival of the world-It's massive! According to a German friend of mine, majority of the people inside the grounds are from countries other than Germany. They fly here in advance for the Oktoberfest festival and dress up in lederhosen and dirndl to enjoy the same warmth and air of the festival.
This festival is tourist clogged, so if you're interested in meeting different culture people you will love this gathering. However, if you're looking forward to meeting Germans then you should head out for a place where smaller Oktoberfest celebrations take place. No matter how big the festival is and how drunk the people become, you will not find any shameful display.