Nothing is permanent. Even fashion fades with time. The trends keep on changing making a place for new innovations in the clothing and accessories. Every man has his own true personal style and we don't need to tell him how to dress up. People believe that men do not have many options other than shorts, pants, jeans, shirts, and t-shirts. But each one of you does crave for some newness in your closet which defines your style among your colleagues and friends. We are sure that you want to be well updated with the latest fashion trends in the industry. This article throws some light on the fashion trends for men that you must know.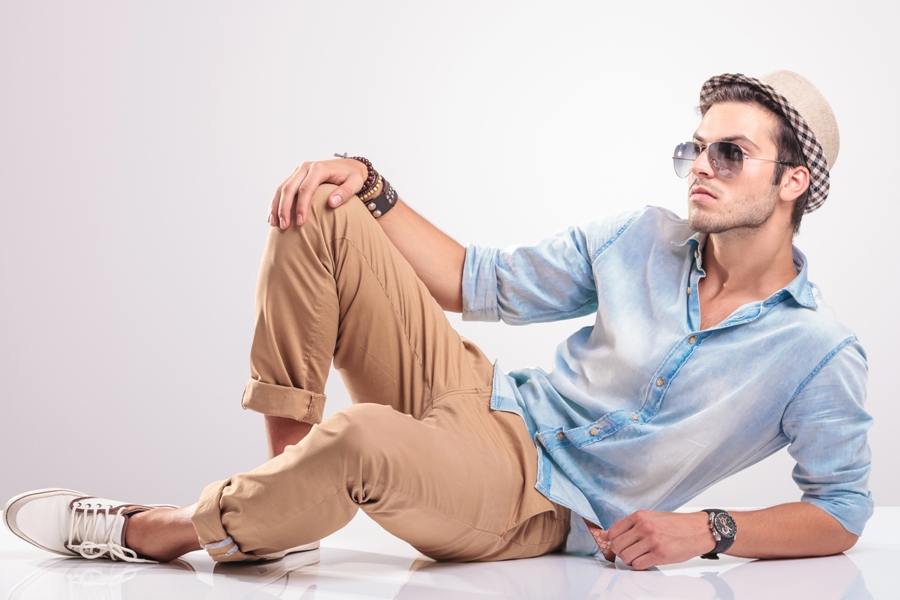 Let's get started.
Metallic is the new trend
This season, ditch the ordinary formal look and choose the metallic colours. Go for a garment with striking colours like gold, or metallic gray. Pick the shirt or the jacket of metallic shade and keep the rest of the outfit simple. Wear pants or shorts of simple and plain colours. You can pair it with canvas shoes of metallic colour but remember it should not have any shimmer.
Embrace the white look
Not all men prefer wearing an all-white outfit. If you choose to wear it then you will surely stand out from others. You will create a visual impact on the others and attract the spotlight towards yourself. It is a great option to wear a white shirt or t-shirt, a white jacket and white trousers or shorts laced up with brown shoes. It will be a treat to the eyes of the viewers. This combination will also help you in looking broader than you are. So if you have a lean physique, you should go for it.
Patterned trousers or Cool Shorts
The print is the latest trend. Men usually hesitate in trying patterned bottom wear or shorts. You can find a plethora of amazing printed as well as casual shorts on leading online sites like Bewakoof, Amazon, and so more to complete your overall look. To start with you can go for the checked shorts. Pair it with some neutral coloured shirt or blazer. These days designs like stripes, polka dots, camo prints for the shorts are also in vogue. You can try them with complementary neutral coloured plain shirts.
Wonder of velvet
Velvet fabric has a wonderful effect on the garment. It enhances its overall look and shine. A garment made of velvet will give you a smooth masculine look. Generally, the trend setters go for a single shade for both the blazer and the trousers. Pick a dark shade such as emerald green, midnight blue, black, or burgundy. With velvet garments including shorts, it is now easy for men to look glamorous too without putting in much effort.
Prints and checks
Wearing tuxedos and Blazers has a set pattern. It is time to ditch this pattern and give way to something new. Unless required by a strict dress code, you can break the rules a little to try new styles. How about a printed pullover paired with chequered pants? It would look great when matched with a casual pair of sneakers. Printed shorts are also in fashion these days and they are easily available on websites like bewakoof.com.
Bring in patchwork
Patchwork isn't just meant to adorn the outfits for women. They look equally trendy and cool on men's wear whether it is shorts, or other casual men wear. Keeping the patchwork to the minimum you can enhance the look of your garments.
Polo pants are in
The festive season isn't complete without this ethnic look provided by the polo pants paired with a high neck coat of the Maharaja style.
Follow our blogs and articles to know more about the latest trends in the fashion industry.