Located in the Sutlej River Valley, above the Recong Peo (the hub of Buddhist culture and home to various monasteries) in the Kinnaur District of Himachal Pradesh, Kalpa is a small town famous for its apple orchards. With an altitude of 9711 feet, Kalpa lies in the Kinnaur Kailash Range. Located at a distance of around 240 km. from Shimla, Kalpa is one of the unspoiled destinations in the Himachal tour packages.
About Kalpa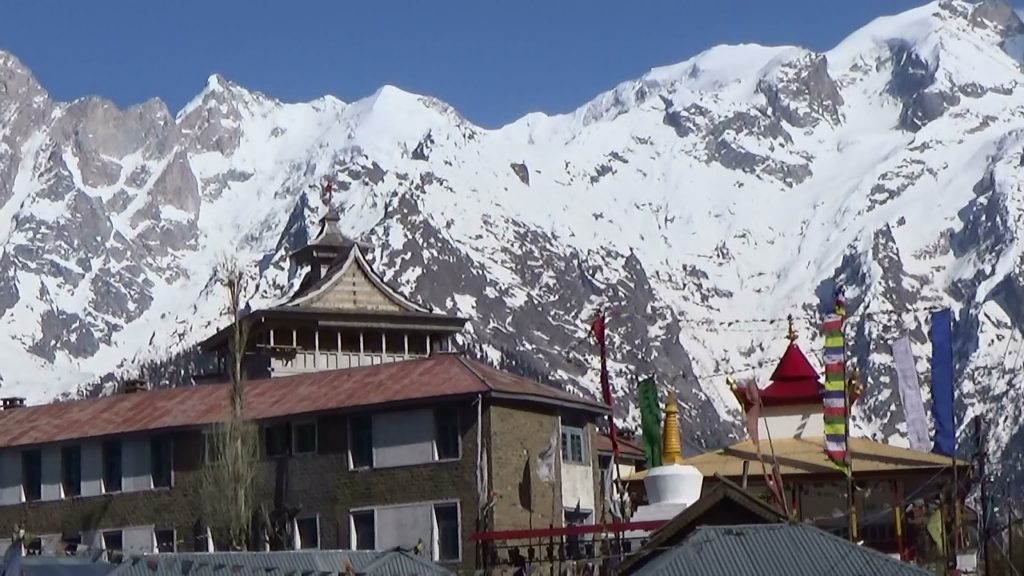 Mostly inhabited by Kinnauri people, the picturesque town is a perfect blend of Hindu and Buddhist culture. Apples are the major cash crop of this region and the place is also famous for Pinus Gerardiana, also known as Chilghoza. Phulech Festival is one of the main festivals of Kalpa held in the month of September and October. Locals gather flowers and offer them to the Village God. Later these flowers are distributed among the people.
Best Time to Visit Kalpa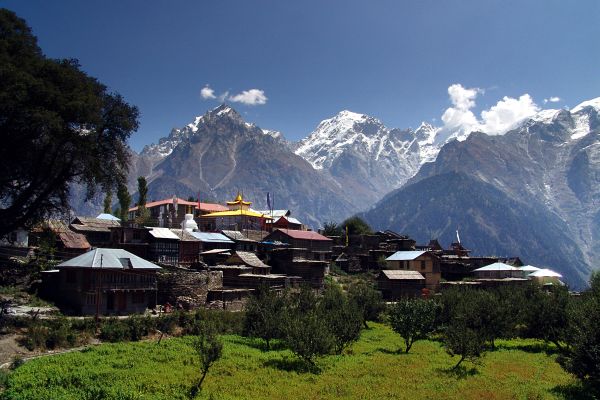 The weather remains pleasant with the temperature ranging between 9 and 13 during the summers. Summer season i.e. the period between June and August is the ideal time for exploring the lush green valleys, sightseeing, and trekking. The months of November and December see monsoons and the roads get blocked and become prone to landslide. The temperature drops below freezing point and the region experiences heavy snowfall during winters i.e. January and February.
Places to Visit and Adventurous Activities in Kalpa
The stunning views of Kinnaur-Kailash range are one of the prime attractions of Kalpa. Located 8 km. from Kalpa, Reckong Peo is the headquarters of Kinnaur District. Apart from this, the 70-m. Shiva Lingam, Suicide Point, Chakka, Basteri Village, Roghi Village, and Sapni Fort are some of the major tourist spots to visit in Kalpa. Offering a plethora of options for the adventure seekers, you can enjoy trekking, hiking, camping, river rafting, mountain-biking, mountain-cycling, jeep safaris, trout fishing, and angling in Baspa River.
Where to Stay?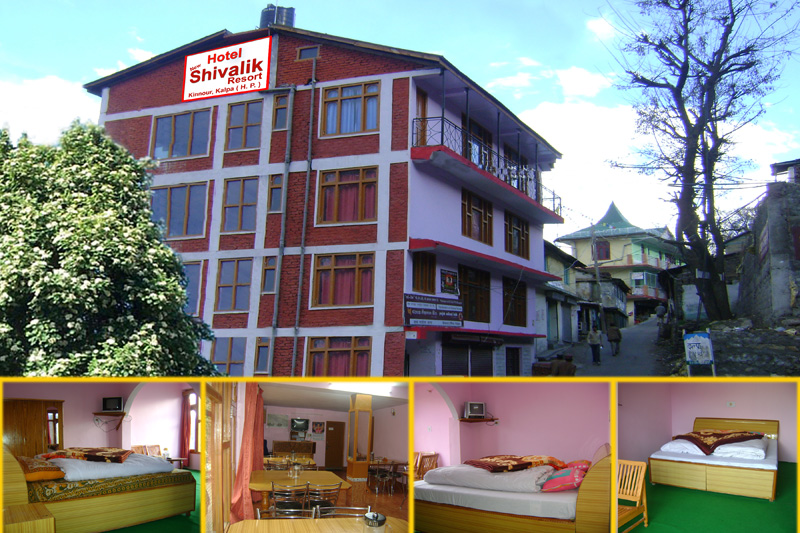 Hotel Kinner Kailash, Hotel Apple Pie, Hotel Monal Residency, Hotel Blue Lotus, Hotel Shivalik, Golden Apple Hotel, Hotel Timber Line are some of the popular hotels in Kalpa that offer a comfortable stay to the tourists. There are no special dining restaurants and eateries in Kalpa. However, you will spot small dhabas where you can snack while on your way to different spots. The hotels and the guesthouses are the main places where you can have your food.
If you are looking for an offbeat place to spend your next vacation, then scroll down the Himachal tour packages and head to Kalpa. The serenity of this sleepy hamlet in the lap of Himalayas will surely make you spellbound.