A Step-By-Step Guide to Telephone Answering 
In the UK alone, it is estimated that 70% of phone callers hang up upon hearing voicemail. Many of these are likely to be potential new customers (the thinking being that existing customers will leave a message, or will decide to contact you via another method).
Having said that, it's also important to make sure you don't miss your existing customers when they're trying to get in contact with you, and in a timely fashion! So if you own or manage a business, it is certainly worth investing in services that make your customers, potential and existing, feel heard and valued.
One of the things people hate most about interacting with organisations is the monotonous or frustrating automated voice messages telling you to press lots of buttons before you even get to a talk to a person.
If you are thinking about using a telephone answering or virtual receptionist service then you need to get in contact with the people that you think are going to be right for your business. After an extensive google search, having found a website you like the look of then here are the questions you need to be thinking about asking when sourcing potential companies.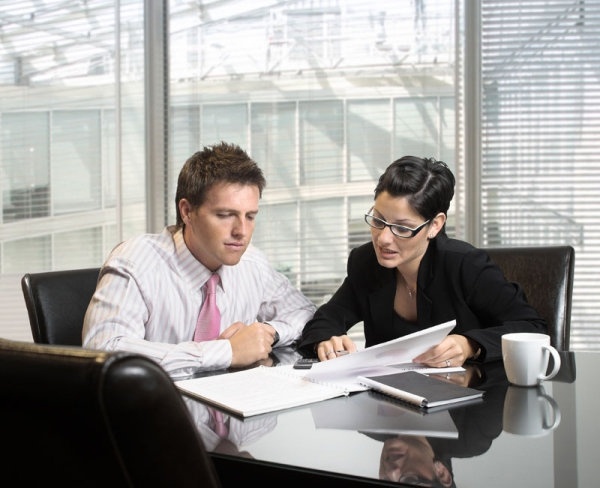 Services
First of all you need to establish what exactly you want the service for. Whether it is an overflow service for when you can't answer your phone and instead of it going to voicemail, professional people will answer your phone on the behalf of your company. Or whether you want more of a comprehensive service than that, then you need to be looking for a virtual receptionist service who will perform administrative tasks on behalf of your company.
They will come in handy if you are finding that you don't have enough time to send out emails to clients, newsletters and chase up and late invoices as these companies can help with all of these aspects, to ensure your customer interactions are efficient and professional.
Ask what type of plans they offer and what they think will be best for your company?
Do they offer any free trials, or money back guarantee if you are unhappy with the service they provide?
Are there any set up fees? And how long do you have to sign a contract for, or is it a monthly rolling contract?
What is the cost per message? And what are the different options, when getting these messages delivered, i.e. SMS? Email? Fax? (Ask if it costs extra!)
If you want to get out of your contract, how much notice to you have to give? And
Do they offer any administrative service? If yes, how much extra do they charge and do they initiate phone calls and emails to clients?
Ask for a time frame for how long it will take to set up and go live.
Be prepared to give them any information they require to create a comprehensive quote – including contact details, estimates of number of calls and which services you might prefer.
Call handling
A qualified telephone operator is like having your own virtual secretary that answers your calls when you cannot answer them yourself (or when you just don't want to, this service can be available 24/7, 365 days a year), they will answer in your company name in the way that you specify.
Instead of getting the widely feared answerphone, all callers are met by a well-mannered operator, who are experienced in the art of coaxing even the most cautious callers to leave a message and contact details to ensure you don't miss messages or lose any potential leads. Not only this, but the statistics show that compared to voicemail, more than twice as many callers leave messages with a telephone answering service – how many calls are you missing out simply by not answering your phone?
We all know that missing telephone calls is almost inevitable. Even though voicemail does help, more often than not it can actually make your company seem unprofessional and small. By using the telephone answering service, you are allowing your customer to have access to you 24/7. They will automatically feel closer to you and you will only be at the end of the phone. As technology is taking over, providing the personal touch could become the most powerful customer service tool of the future.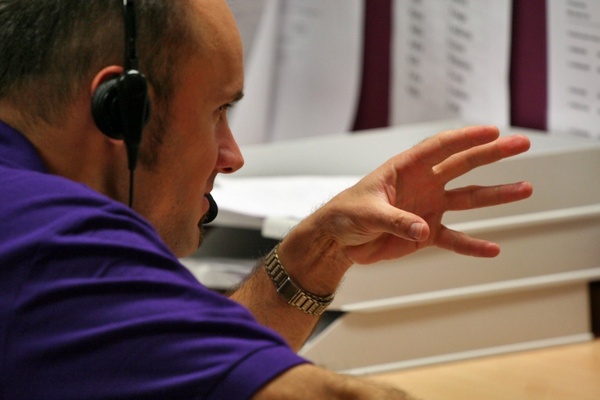 Is it for you?
Don't panic, if your business sells lots of products a telephone answering service can handle your client orders, invoices and any questions they may have about your goods and suppliers. The operators have access to all of your product information in their call centre and clients will get advantages from having their call taken by a live operator as opposed to an automatic system.
Your image starts with the person who answers your phone.  Give your callers the image of a customer service oriented company. Not to mention, you'll be able to increase your productivity while still providing your clients with the personal attention they deserve. You will never miss a call again.
Featured images:
License: Royalty Free or iStock source: http://all-free-download.com/free-photos/office_image_05_hd_picture_170973.html
License: Royalty Free or iStock source: http://all-free-download.com/free-photos/gem_phone_talking_about_216313.html
Photo credit: My Blog Guest community
Karen has learned first hand the benefit of using a variety of business support solutions during the past few years whilst she's been growing her 2 successful businesses. She has used 1st Response over the years on a number of occasions, and believes that using services like these especially during times of transition or relocation has enabled her to maintain her professional image at all times.
Karen James on Google+