Melbourne is known as one of the young cities with a rich and vibrant history. The city holds great significance to Australia since most historical events and occasions have taken place in Melbourne. Additionally, the city is endowed with some of the best Theme parks ever found in Australia.
The Amazing Theme Parks in Melbourne.
Luna Park
Luna Park is the ultimate fun location in Melbourne, Australia. The fun Park has been a perfect destination for Melbourne families for the past century. It is strategically located, overlooking the famous Port Phillip Bay thus giving you a perfect view of the Bay while you enjoy the thrilling rides in the roller coasters. The park offers a mix of historical heritage sites and attractions and new and exciting rides that satisfy the thrill seekers. Most specifically, the park is known for the wooden scenic Railway roller coaster that moves at high speeds around the entire park. It is one of the oldest and largest wooden roller coasters in the world. The park offers exciting attractions and adventures for all people of all ages from simple roller coasters to more thrilling and nail biting rides such as the silly serpent and Pharaohs Curse respectively. This is one of the parks that you can never miss when visiting Melbourne regardless of your age.
Wonderland Fun Park
Wonderland Fun Park is an amazing inner city fun park that is conveniently located in Docklands, Melbourne. The Park is known to offer great and exciting attractions and coaster rides such as the Grand Carousel, Dodgem cars, Wacky Worm Coaster and the Bumper Balls. It also provides perfect venue for private birthdays, family gatherings, corporate gatherings, family Christmas parties, school group gatherings among other special occasions.
Adventure Park
Located just 10 minutes from Geelong, Adventure Park is always open for supercharged summers that boast some of the coolest rides in Australia. It is Melbourne's biggest and most exciting theme park known to offer exciting and customized rides to keep cool during the summer season. This summer season the park is offering exciting rides that include the wave swinger, cruise Barracuda bay and the grand carousel rides. These rides cater for both the young and the old, thus offering a perfect adventure for the family.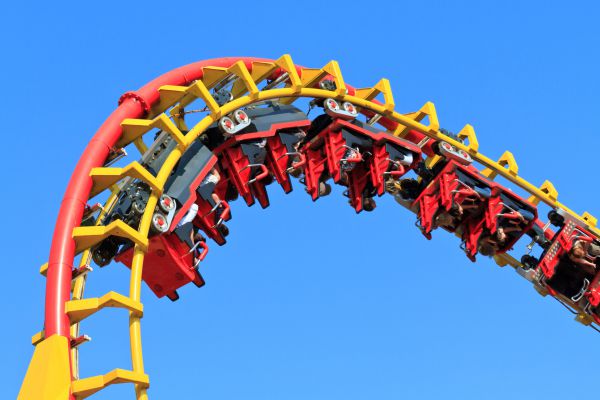 Funfileds Park
Funfields Fun Park is known for exciting and amazing water slides that come in handy during the hot summers. The park has some of the most spectacular water slides that include Toboggans, go Karts, Water slides, boat bumpers. Black heads Fury, Mini Golf and Typhoon. However, the park is often closed during the winter seasons for maintenance purposes.
Zoos Victoria Park
For the animal enthusiasts, the Zoos Victoria Park is the perfect destination for you the park has 3 great Victorian zoos namely: Healesville Sanctuary, Melbourne Zoo and the Werribee open Range Zoo. These zoos are open every single day of the year from 9 to 5 pm. additionally, all school going children below 16 years have free entry over the weekends, during public holidays and Victorian Government School holidays. The zoos have a great mix of animals that are unique to Australia and Melbourne in particular.
Galactic Circus Park
This is one of the largest interactive indoor parks in Australia located within the crown Entertainment complex at South bank. Galactic Circus Park has unique and amazing arcade games such as video games for kids and teenagers, King Pin bowling, and indoor laser skirmish. The park is ideal during the winter seasons and offers exciting family time
Kids Town Park
Until you get to Kids town, you haven't seen or been to a playground. Kids Town is a state of the art kids playing ground in Melbourne that has been designed to entertain children with safe and exciting play equipment. There are miniature roller coasters, train rides, shelters and cafes that offer both kids and their parents a perfect time to relax and enjoy.
These are only 7 of the best theme parks in Melbourne Australia, there are more exciting and exquisite parks across Melbourne that will offer you an exciting experience. Simply apply for an Australia Visa and you will be on your way to a thrill parked holiday at one of these theme parks.