Even those who live in Podunk, Idaho can probably still get a piping hot pizza, their dry cleaning or a bouquet of fragrant yellow roses delivered to their door. But if you live in the greater Los Angeles area, you almost certainly never need to set foot in public again. Let's take a look at a few examples…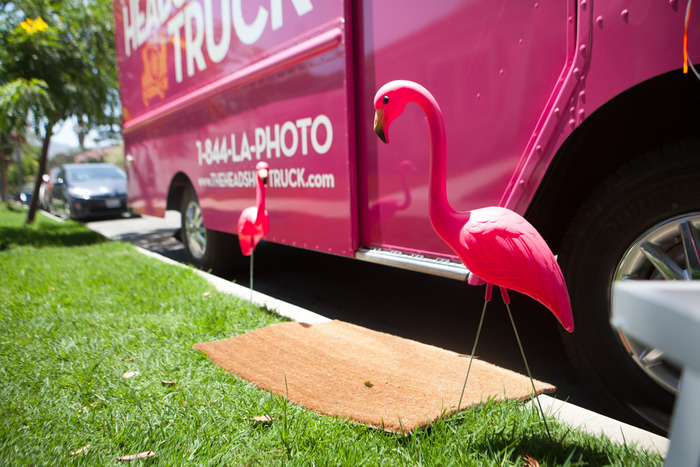 Yeah…but how is their adobada?
Perhaps the sole literal example of "Only in LA" is the headshot truck. I cannot fathom a reason this would exist in any other community. For a couple hundred bucks, the mobile photo lab will roll up to your pad, take that super-introspective black-and-white photo (sure to land you that new sitcom!) and even impart a little style advice.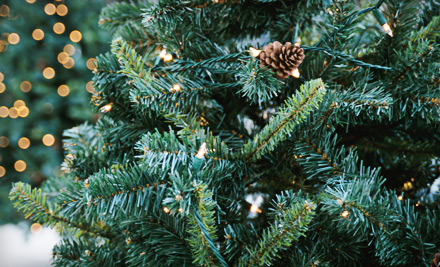 Hark, the herald of holiday laziness…
When I was kid, we'd seriously go Griswold – gather up a sharp saw, a thermos full of hot chocolate and a mix-tape of Christmas carols; pile into the Grand Wagoneer and to head to the mountains to cut down our own conifer. In the land of palm fronds, however, Xmas trees knock on your front door. 'Tis the season? Nah, I just call this urban cheating.

A rainbow of aggressively healthy juices? Bring it. No, seriously: bring it to my house.
Juice. In my neck of the woods, this still means, y'know, orange or maybe apple. In sunny Southern California, it's an entire dietary category. Naturally, you can get your kale/almond milk/chia seed concoction delivered straight to your doorstep. Let's invent a service where you can hire someone to drink the green juice, so you can eat the six pound carnitas burrito you just ordered instead.

VW buses need not apply.
Rolls or Ferrari a little dusty? Take it to the car wash! Just kidding – the car wash comes to you, of course. I'm not talking a hose and bucket o' bubbles here; this is full-service automotive detailing. An LA-specific handyman service provider sends professionals to your doorstep to do everything from car-washing to iPhone-repairs and complex plumbing work. Heavy on the Turtle Wax, please!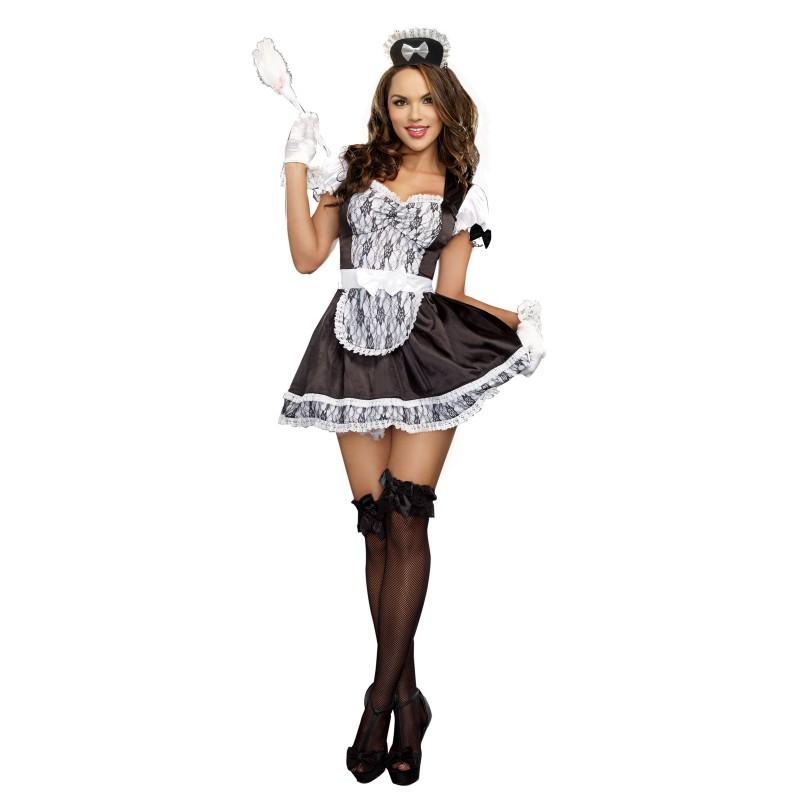 Yeah, kinda – but no so overdressed.
Don't feel like cleaning up your mess? Call a cleaning service! While most cities have something similar to mobile maids, in LA…well, they're topless. That's right. I hear they don't discriminate by gender – you can get a greased-up Chippendale or an aspiring ingénue to mop your bathroom or unload your dishwasher. No sweat!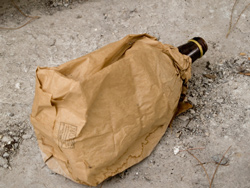 Brown bagging it is totally optional.
Who needs to compete with throngs of boorish drunks and surly bartenders (not to mention judgmental liquor store employees) when you can just get booze delivered to your house? By a lingerie-clad underwear model, naturally. For all those times you need a half gallon of Old Crow and don't want to get off the couch. Are you a member of a craft beer-of-the-month club? Well, this is quite similar…except the delivery clubs are BYOUM (underpants model).