Most parents who have had a chance to travel with their children are familiar with this nagging question: are we there yet? The most logical answer has always been yes, even if there are miles and miles remaining to reach the destination. However, only "yes" may not work for you, especially when the journey takes up to 6 hours. Whether it is a road trip, a flight or a long journey on the train, parents who have traveled with their children will certainly agree that it can be bewildering. Nevertheless, armed with the right volume that will enable keep your kids relaxed and entertained throughout the trip, the event can turn out to be enjoyable and fun. Below are some tips to help you get through it.
Entertainment
This is the best way to keep the kids during a road trip and at the same time make them love it. You have a DVD player for the car? Then do not relent in giving the kids a party time with their favorite program. On the hand, it might not be such a prudent choice for the kids to watch TV for 6 continuous hours. Breaks are necessary and below are some creative games and activities you can have the children play as you drive.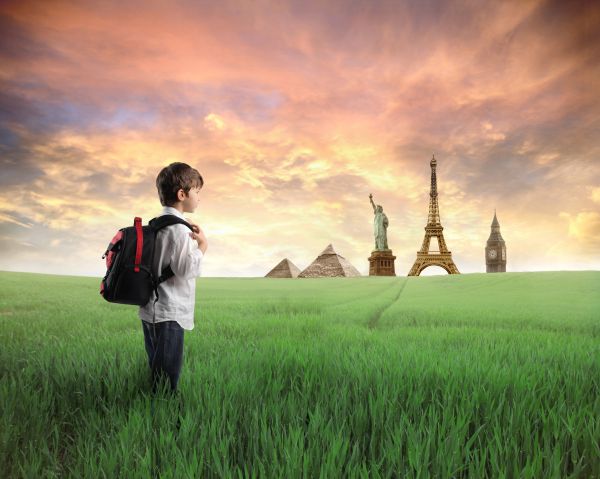 Sticky Notes Window Pictures
They are small pads with sticky back paper to allow your kids have unending fun by creating images of the car windows. Shapes, letters and different designs can be made. A variation of this is to carry a tray so that the kids create the images on their laps. Innumerable images can be made and remade with the reusable stickers.
Pipe Cleaner Creations
Another great way to keep the kids occupied for a considerably longer periods of time. You kids can play with pipe cleaners for as long as the journey will takes; it is fun and has a little bonus of the education of your children. From chains to letters, what can be created by pipe cleaners is almost limitless. Add beads and buttons to the pipe cleaners to increase the variety of items that can be made.
Coloring Books
This a great distraction element that must be included in your packing list before hitting the road. You can purchase color books with pictures that half been painted half-way for the kids to complete.
Carry Snacks Alongside You
This will save you a good amount of money. Have a variety of snacks including chewing gums and bracelet candies. A bracelet candy will last longer than the conventional bar candies. If you have little baby with other children then must ask for best diaper pail in the room. So that everyone can take pleasant breathe 🙂
Toys!
You really don't have to buy new toys. Few days prior to the trip, walk around the house while picking toys that will be delightful for the kids on the trip. To make the items seem "new" to the kids hence intrigue them to play, store the items out of there sight for some time.
There are many holiday destinations where you can enjoy with your kids. But from those destinations Sri Lanka is one of the most beautiful place in the world. So to visit this country you will need to apply Sri Lanka Visa which will help you for a safest journey.