Copy Writing
What is Copy Writing & What Are Copy Writers?
Copy writing is written content which is presented through online and print media. Copy is written content which has the primary purpose of advertising or marketing. Copy writers are people whose occupation involves writing copy, and are used to help create pieces of writing that are designed to raise brand awareness. These include web page content, television or radio scripts, press releases, white papers, billboards, sales letters and marketing communications. Copy writing should not be confused with "copyright" which means an individual or company has the exclusive right to reproduce, sell or publish someone's work.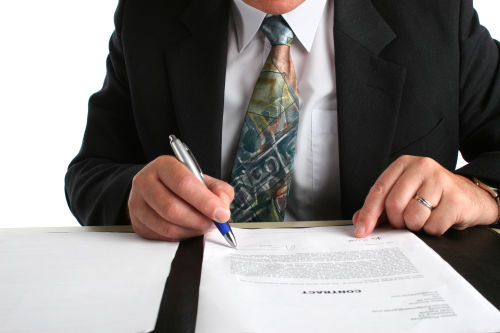 How to Become a Copy Writer
While qualifications in journalism or marketing would be an advantage, you do not necessarily need a degree to become a copy writer. It is important to know how to research subjects and meet deadlines, in addition to having a natural ability for writing. Most employers will be more focused on your experience and abilities than your educational background. It would be a great benefit to have some form of writing experience, especially previous employment in a role that involved writing. It is beneficial to start a blog to give you experience writing online content. If you pick an area that interests you it will be easier to write about.
Making a portfolio of your best writing would be a key step in the process of gaining employment as a copy writer. You should tailor the content of your portfolio to the types of jobs you are applying for to ensure relevance. It would also help to have your own website showcasing your copywriting. Your site should be professional, specific to your copywriting work and can be linked to professional LinkedIn and Facebook profiles. There are opportunities to work in copy writing both as positions within companies and on a freelance basis, working from home. It is worth bearing in mind that copy writers are some of the highest paid writers in the world, so it is possible to make a lucrative business out of copy writing.
Doing Your Own Copy Writing
If you have a website, blog or any sort of online presence, chances are you have had some experience with doing your own copy writing. The benefit of doing your own copy writing is that nobody understands your products or services better than you do, and it can be a quite a challenge imparting your knowledge to a third party in order to get them to do your copy writing for you.
Benefits of Using a Professional Copy Writer
Using a Tenders AZ Copy Writing professional has a number of benefits, some of which are outlined as follows:
It takes a fraction of the time to outsource your copy compared to writing it yourself
The quality of your copy writing should be better if you have engaged a professional to write this for you
You can usually claim the cost as a business expense
Using a professional should give you much better results while eliminating the stress associated with writing your own copy