Almost every organization or business requires printing of documents to be done in bulk. If you think of printing every document one by one, it can be a difficult and time-consuming task. Therefore, it is recommended that bulk printing is a good solution in such situations. If you get these services from a printing company, it can be efficient way to get bulk prints as a printing company makes it possible to print in bulk. Even more, a printing company is capable of printing any type of print you want. There are several benefits of preferring bulk printing solution as compared to on-demand printing.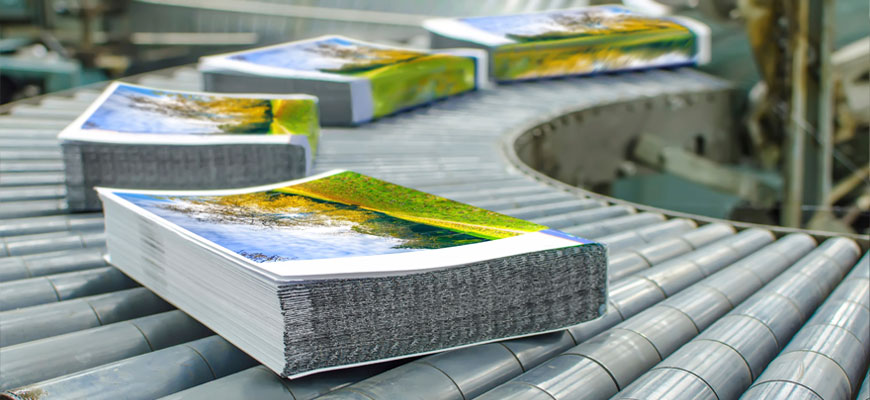 Benefits of preferring Bulk Printing Solutions as compared to On-Demand Printing:
Helps you to save a large amount of money: Some businesses have a myth in mind that bulk printing is a rough printing process because it may have bad quality as the printing has to be done in bulk. But this is not actually true as the bulk printing orders are printed via offset presses to offer the accurate and quality prints. The bulk order makes it possible to provide affordable prints. As order starts rising, production costs start decreasing. You may clearly observe this when you go for bulk printing order.
Helps you to save your time: While it takes a lot of time to print any document one by one, bulk printing helps you to get your prints in less time as the print command is only given once.
Helps you to store documents for future: It might be a possibility that you may need any document in future, but you might not get time to print the document that moment. So, if you have taken print in bulk in advance, it would help to store a particular document for the future needs.
Some tips that you must know before availing Bulk printing services:
Always perform proofing before you go for the bulk printing and check it twice or thrice if the document is properly aligned, and also check it should not have grammatical mistakes.
Always examine the colors on the proof's hardcopy because you would be getting almost the similar color on the original design. Check whether the background color suits with the color of content or not. Check carefully.
Don't feel hesitated to ask for a rough print from the printing company so as to check the quality of paper. Since printing has to be done in bulk, therefore it is important to check the sample before ordering bulk printing solutions.
Distinguish the cuts on the prints and analyze whether the lines are straight or not. It can be a possibility that the stack of paper may move if you cut a thick stack of paper. So, always make sure that you check the consistency of stack of prints.
Make sure that the file meets the standards set by a company so that processing could be done faster.
Looking for the printing company for availing bulk printing services? Popular Printers is known for providing quality bulk printing solutions that cater all your needs. Apart from providing solutions for bulk printing, it also offers calendar printing, brochure designing, book publishing, magazine printing, pamphlet printing and much more. You must choose Popular Printers as it also provides online printing services for your convenience